This update is from Tori Emerson, a member in GCI's Kenmore, Washington congregation.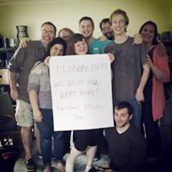 This past Memorial Day weekend, seven young adults from Christian Family Fellowship in Kenmore, Washington (Seattle area), met for the third session of Generations Ministries' mentoring program, Journey with the Master. The legendarily rainy Pacific Northwest weather favored us with sunbreaks as we got into the weekend.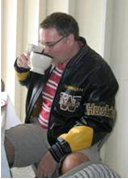 It was a great blessing to be able to get together with all of the young adults, our new pastor and his wife, Wayne and Patty Mitchell, as well as to have Anthony Mullins, GenMin national coordinator, fly across the country to lead us.
Before the weekend began, Anthony and Pastor Wayne had decided to shift the focus of the session from its regular topics to addressing our identity in Jesus. The change, as well as the entire weekend, was definitely Spirit-led! We greatly benefited by taking time to delve into who we all are because of the love our Savior freely gives us.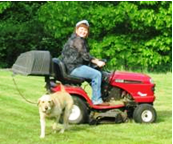 Besides our discussions, we were able to worship, eat together, play football out in the yard and take turns learning to cruise around on the lawn mower! The weekend ended with some personal sharing that helped us grow closer as a group of believers committed to encouraging each other. After sharing communion, we joined the rest of our church family at a BBQ.
With each Journey with the Master we have, we grow and learn more about ourselves and each other. We recommend JWM for any congregation or larger area. Anthony has been great in working with us to help adapt JWM for a smaller group. To learn more about Journey with the Master, click here.