Here from his daughter Becki (Halford) Brown, is an update concerning John Halford who is battling esophageal cancer. This update is an edited version of what Becki posted on Facebook. John had a PET scan on June 24 and Becki reports here on the positive outcome.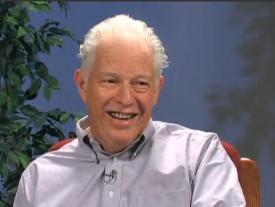 The results of Dad's scan have just come in. I can hardly see as I am typing through happy tears. The oncologist said that the tumor in his esophagus has shrunk to less than half its original size and there is no cancer that is showing up anywhere else in his body! This means that they can do surgery to remove the tumor. I am so thankful for all of your thoughts and prayers, for all of the many emails, phone calls, cards and the overwhelming comfort that you all have given us.
Dad's surgery will be within the next two weeks as long as the surgeon feels he is strong enough to proceed. Please continue to pray for him.
Cards may be sent to:
John & Pat Halford 5836 South State Road 129 Versailles, IN 47042