This update is from Anthony Mullins, national coordinator for Generations Ministries.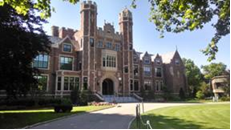 Recently I had the opportunity to be in New York City to join with 65 participants at New Heights Outpost—a streamlined version of GenMin's Journey With the Master program (highlighted in the video below). The gathering was held at Wagner College (pictured at right) in Staten Island. Five GCI churches were represented: Manhattan and Queens, New York; Newark and Garwood, New Jersey; and Philadelphia, Pennsylvania. It was a wonderful day of sharing and learning.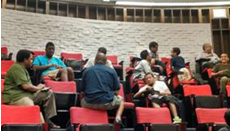 One of the highlights of the day was a circle of prayer where those over 30 prayed for those under 30. I believe everyone sensed a unifying spirit of helping the up-and-coming generation while the younger ones voiced their need and desire to have older mentors and faithful examples of Christian living. There was a beautiful "togetherness."
One of the sessions called for small group interaction and it was great to see young adults and teens being encouraged to be the small group leaders and presenters. Special thanks to Pastor John Newsom (Queens and Manhattan, NY) for organizing the event and working hard behind the scenes.
On YouTube at http://youtu.be/w3s8vsKAzqw. To learn more about Journey with the Master, go to http://www.generationsministries.org/leader-development.html.