The following announcement is from Dr. Russell Duke, President of Grace Communion Seminary (GCS).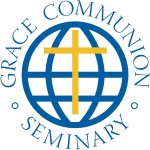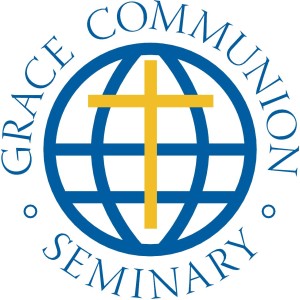 It is with great satisfaction that I inform you that Dr. Gary Deddo will replace me as President of Grace Communion Seminary as of June 2015. Our GCS Board interviewed Dr. Deddo on January 16 and unanimously approved his appointment. Congratulations Gary!
Dr. Deddo has served as a faculty member with GCS for six years, so many of you have studied with him. Many others know him and his wife Cathy from their presentations on theology at our GCI conferences.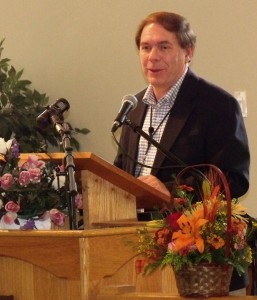 Dr. Deddo (pictured at right) brings a wealth of academic experience as professor and editor to the role of President. He holds a Master of Divinity degree from Fuller Theological Seminary, a Master of Arts in Social Science from Azusa Pacific University, and a Ph.D. in Systematic Theology from King's College, University of Aberdeen. He has taught in seminaries for over 20 years, serving Fuller Theological Seminary, Zarephath Bible Institute, Eastern Baptist Seminary, and Grace Communion Seminary. He has been widely published in the area of incarnational Trinitarian theology, and has assisted dozens of authors in his former role as Senior Editor at InterVarsity Press from 1999 to 2012. He was hired as Special Assistant to GCI President Dr. Joseph Tkach in 2012, and will continue to serve in that capacity as well.
We welcome Dr. Deddo's leadership. Since we are undergoing reaffirmation of our accreditation this spring, we are timing the change to coincide with the accreditation decision by the Distance Education Accrediting Commission in June. This will enable Dr. Deddo to observe the accreditation process from an administrative perspective.
I have felt it important to pursue a transition at this time so that we can deepen the impact that GCS can have for the Church, both within our denomination and for leaders in other churches in the Body of Christ. As we participate in Jesus Christ's ministry, Dr. Deddo will be able to lead the seminary to connect GCI's work in theology and our interviews with Trinitarian theologians and pastors to better serve the greater Christian body.
Though I will be retiring as President, I plan to assist in the transition of administration and teach a few courses as my career winds down in retirement. Thank you for your support during this time of transition.