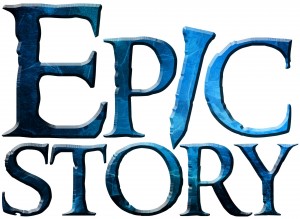 Over 350 people gathered for Converge 2015 at the Deer Creek Lodge and Conference Center in Mt. Sterling, Ohio on March 20-22. The event, sponsored by GCI Generations Ministries, started as a gathering of GenMin camp leaders and expanded through the years to include young people, pastors, ministry coordinators, camp and short-term mission trip leaders and others interested in exploring the mission of the Father, Son and Holy Spirit.
In keeping with the theme of Epic Story, Converge 2015 proclaimed the message that every person's story gets its meaning and purpose in the Epic Story of the gospel of Jesus Christ. Wm. Paul Young (in the center of the picture below), best-selling author of The Shack and Crossroads, was a featured speaker at Converge 2015 along with GCI President, Joseph Tkach.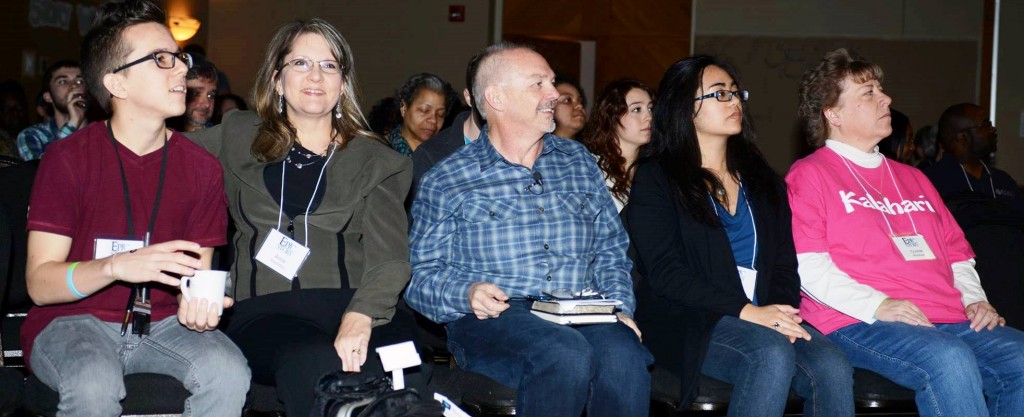 Here are comments from a few people who attended:
It was excellent and first-class, on all fronts, from start to finish. I can't commend or thank you enough.
I had an awesome experience with everyone at Converge this year. I really love how it gives our generations, both young and older, a fun, Spirit-filled time to bridge the generational gap. I can't wait for next year.
I had the privilege of attending my first Converge and let me start by telling you Converge was absolutely amazing!
Thank you for orchestrating one of the most Gospel-inspiring GCI events to date.
Videos of Paul's two presentations at Converge 2015 are embedded below. Additional videos and pictures are posted at www.generationsministries.org/converge-2015-highlights.html.
Watch on YouTube at https://youtu.be/CbS3rONpZAA.
Watch on YouTube at https://youtu.be/NvzMazhzU2M.
---
Next year, GenMin will be holding Converge conferences in two locations:
Converge West
April 15-17, 2016
Encino, CA
Converge East
April 22-24, 2016
Mt. Sterling, OH
---