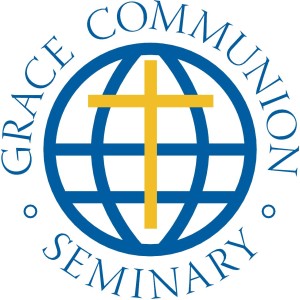 We are pleased to announce that students can now obtain a theology degree from Grace Communion Seminary (GCS). The Master of Theological Studies degree requires 42 units (14 courses), just as the Master of Pastoral Studies degree already does. "We noticed that many of our students wanted to write their thesis on a theological topic," GCS President Russell Duke said. "We can now give students a degree that acknowledges a theological focus."
Students now have a choice between the Pastoral Studies degree and the Theological Studies degree. Both require the same number of courses; the primary difference is that the Pastoral Studies degree requires more courses in Christian Ministry, whereas the Theological Studies degree requires more courses in theology. Further details are in the Academic Catalog & Student Handbook, posted at www.gcs.edu (see the left-hand column).
Students who are currently enrolled in the Pastoral Studies program but want to switch to the Theological Studies program should contact the Dean of Faculty (dean@gcs.edu) to discuss the details.
All GCS students start as "continuing education" students. After they have taken seven courses, they may then choose to focus on the theology degree, or on the pastoral studies degree. They have up to eight years to complete either degree. "GCS is designed to serve part-time students," said Michael Morrison, Dean of Faculty. "All our courses are offered on the internet so we do not take students away from where they are already serving."
Students are not required to have a bachelor's degree in order to take GCS classes. However, they must be able to do graduate-level work, since all GCS classes are offered at the master's degree level. Students who have some previous college courses, or an equivalent in occupational training programs, may qualify.
GCS is accredited by the Distance Education Accrediting Commission, an agency recognized by the U.S. Department of Education and the Council for Higher Education Accreditation. For further information about the Seminary and for applications, see www.gcs.edu or phone 1-800-851-2611.