Camp Oasis (Tennessee)
This report is from Sondra Peters, co-director of Camp Oasis.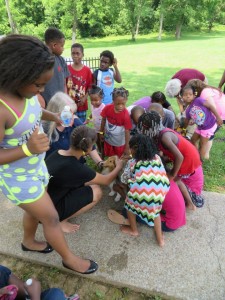 On a beautiful (and hot) Saturday, June 6, Grace Fellowship hosted our second Camp Oasis afternoon of fun for children in Summit Heights, a public housing area only a few blocks from our church in Clarksville, Tennessee. Our 22 volunteer staff members spent the afternoon with 23 campers (plus a couple parents) playing games, gospel face painting, and staying cool with brain freeze (water balloon game) and popsicles. A local agency, Tender Paws, stopped by for a visit with two therapy dogs. We ended the afternoon with a short message from the book of John, a time of prayer, and then sent the campers home with some treats, a Grace Fellowship water bottle, and info about Good News Clubs during the school year.
We offer the camp to children age 4-12, though we allow younger children to come (with an adult present) and we don't turn away older youth if they want to participate.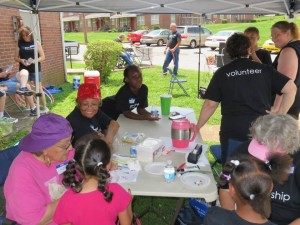 One older youth came just before we were starting and began talking with a few of our volunteers. He told them he is Wiccan and described some health and spiritual issues that he has dealt with lately. He was skeptical about staying if all we played was Christian music, but after talking with our volunteers he decided to stay. He participated in most of the activities and as he left he asked for our website address because he wanted to list it as a site he likes.
Some of our volunteers will follow up by visiting this young man. We see camp as the beginning of an opportunity to show our campers that we care about them and that God loves them.
Our relationship with The Clarksville Housing Authority and other community organizations has led to more opportunities to serve in our community. Grace Fellowship will continue to work in the Summit Heights area helping children practice their reading over the summer. Several members are involved with Child Evangelism Fellowship (CEF) through their Good News Clubs after school. We also partner with a local elementary school as tutors to students in need in various classrooms. It has been a joy to see the overlap with some of the organizations and our Camp Oasis outreach.
CrossWalk Camp (Oklahoma)
This report is from Michael Rasmussen, director of CrossWalk Camp.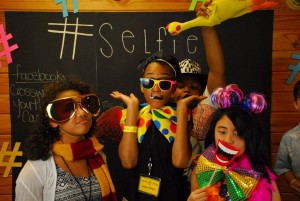 We just concluded our 27th Crosswalk Camp and walked away deeply grateful for all God has allowed us to do at his side through the years. This was the first camp session totally planned and led by our young adults. Months of planning went into coming up with a theme (#Selfie), putting together skits, determining worship, assigning ministry breakouts, creating team building, etc. All of this work was designed to carry out the camp theme while bathing our kids in God's unconditional love. They did a wonderful job!
We were blessed with 95 campers in our Junior Camp, Senior Camp and Mini-Camp; 29 were first time campers! We had 76 staff members with 8 joining us for the first time.
For the first time in 15 years, we had to send one of our campers home for behavior issues. I was so proud of our staff in the way they lovingly handled the situation. It was made abundantly clear to this individual that we loved them and all were glad God had brought them to camp and we definitely wanted them to come back next camp, but the rules and boundaries would be the same. We were reminded as we reach inner city, unchurched and hurting youth, it's going to get messy. Many youth struggle when they encounter God's unconditional love and acceptance for the first time.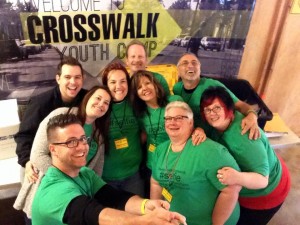 One of our staff members, who is a middle school teacher, brought 14 youth from her school to camp. She not only invited them, but helped them raise the funds for camp and arranged transportation to camp. She is impacting these young people in a wonderful way. Another staff member had been intentionally reaching out within her neighborhood—opening her house to children within her neighborhood and sharing the love of God in a tangible ways. Because of this ministry, she was able to bring eight pre-teens with her to camp. Through this ministry, these women are investing in the lives of young people both at camp and back home throughout the year.
SEP Florida
This report is from SEP Florida director Marty Davey.
2015 was our 20th year of having a youth camp in Florida. We had our largest turnout ever (most are pictured below): 71 campers (including 26 first-timers) and 30 staff members. The weather was excellent, and so was the lakefront setting at beautiful Camp Shalom in Orange Springs, Florida.

Camp activities included swimming, canoeing, a water park outing, basketball (with a workshop from a professional women's basketball player), football, soccer, volleyball, games, arts & crafts, music and drama, a dance, Christian living discussions, and daily chapel. The theme and curriculum were built around God's "Epic Story." It was a time of drawing closer to Jesus, coming to understand better his part in our life stories, and our part in the Triune God's epic story, which includes all humanity.