We were saddened this week to learn of the death of Gary Sefcak who had been employed by WCG in various capacities since 1952, including pastoring the congregation in San Bernardino, California. The note below is from Carn Catherwood.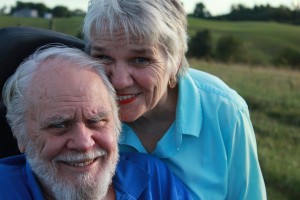 My kind, always courageous brother-in-law, Gary Sefcak, passed away late in the afternoon on July 20, surrounded by his wife Karla, two children, his son-in-law, and three grandchildren. Gary was 81 years old when he entered the Lord's presence where "there shall be no more death, nor sorrow, nor crying and there shall be no more pain." Gary had been a paraplegic since age 19, shackled by extreme physical limitations which he handled with much dignity. Now he no longer is dependent on crutches, motorized chairs and the assistance of loving friends and family. He can now run to embrace those who preceded him in death.
My heartfelt thanks to so many for their prayers for Gary and Karla, their daughter (Kim Hollis), their son (Tommy Sefcak), and Gary's sister (my wife, Joyce Catherwood).
Precious in the sight of the Lord is the death of his faithful servants (Psalms 116:15).
Cards may be sent to:
Karla Sefcak
519 Conn's Lane
Lancaster, KY 40444