24-7 Community Church, the GCI congregation in Newark, New Jersey, has emphasized youth ministry for many years. As a result, they have many children and teens who are active in the congregation as evidenced by a recent celebration for seven teens who recently graduated from high school. The update below is from Eleanor Elcock and Cherri Long.
Embedded in the heart of Newark, New Jersey, our congregation recently celebrated the success of seven African-American high school graduates (five are pictured below). Under the tutelage of 24/7 Pastor Franklin K. Howard, these young adults have attended 24/7 since they were children. Naya Martinez, Joletta Robertson, Nashaya Lyons-Watson, Portia Thompson, Juwan Elcock, Derrick Knight, and Jesse May are all college bound.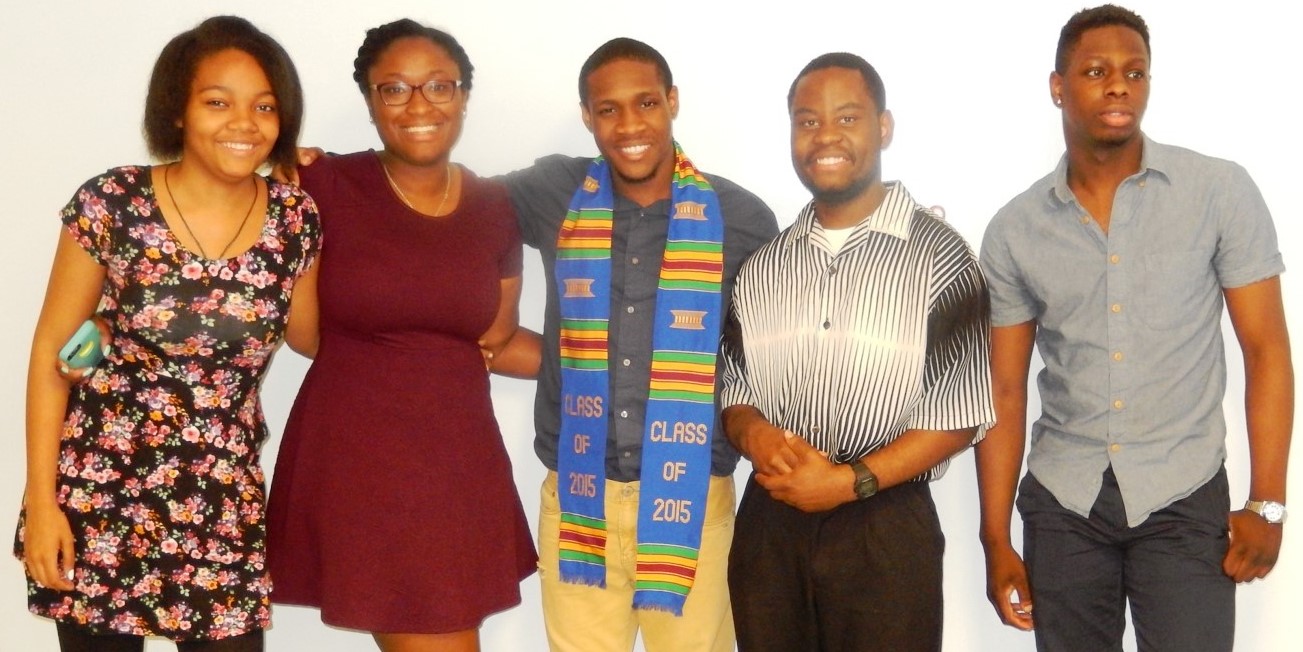 We honored the graduates and their families with a banquet attended by about 50 people. It began with a meal of some of the graduates' favorite foods, then Pastor Frank addressed the graduates and the group played a game consisting of five pieces of candy, each representing a question about the graduates' futures. Wow, we were blessed by the answers! One question had to do with what humanitarian effort they would like to champion. We were excited when they spoke about supplying countries with books, helping wounded soldiers, teaching in countries where education is needed, and a benefit concert to bring help to war-torn Dafur.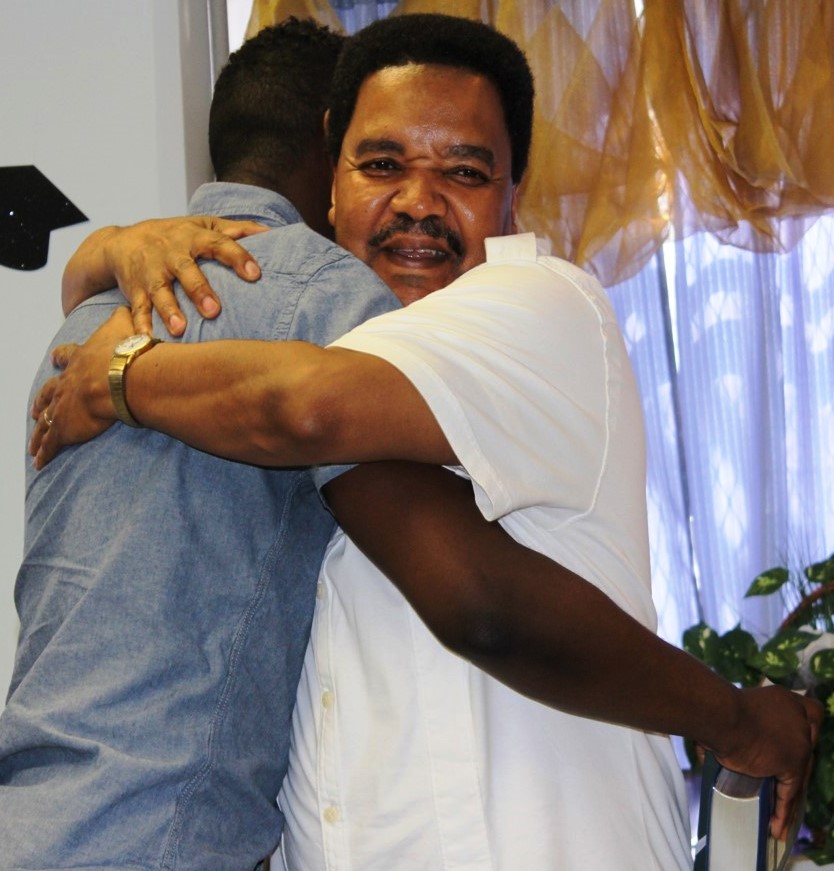 Following that, the first-year college students in our congregation gave helpful advice to assist our high school graduates in acclimating to college. As these young adults spoke, it was evident that they are Christ-centered and prepared to make a difference in this world.
The celebration ended with Pastor Frank presenting each graduate with a Bible and gift card (see picture at right). The seniors then thanked the congregation for caring for them.
Our high school graduates have developed into loving and compassionate Christian young men and women. Praise God, they did it!