Dear Brothers and Sisters,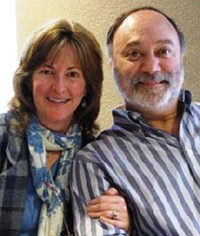 At Christmas we celebrate God's love for all humanity (John 3:16) as seen in the Incarnation—the Word of God become flesh (John 1:14), and in the birth of Immanuel (God with us)—the most significant birth of all times (Matthew 1:23). Even so, some well-meaning Christians insist that Jesus' birthday should not be celebrated. I've not addressed their arguments for a few years, so I'll do so here as I continue a series on the topic of Christmas.
Some Christians say we should not celebrate any birthdays because the Bible casts such celebrations in a negative light. As evidence, they typically cite Pharaoh's birthday celebration (Genesis 40:20) and Herod's (Matthew 14:6-11). Though murderous acts accompanied both, that does not "prove" that birthday celebrations, in themselves, are wrong. Had you been related to Pharaoh's chief cupbearer (Genesis 40:21) you would have rejoiced! Some also claim that in Scripture, birthday celebrations are always associated with paganism. But that argument does not stand up when we note how the Bible exalts the birth of Jesus. Here is part of Luke's account: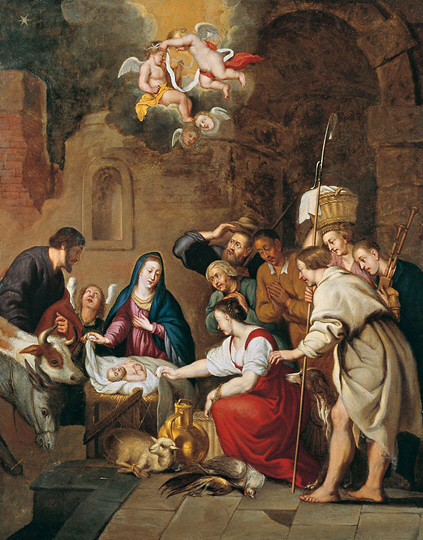 And in the same region there were shepherds out in the field, keeping watch over their flock by night. And an angel of the Lord appeared to them, and the glory of the Lord shone around them, and they were filled with great fear. And the angel said to them, "Fear not, for behold, I bring you good news of great joy that will be for all the people. For unto you is born this day in the city of David a Savior, who is Christ the Lord. And this will be a sign for you: you will find a baby wrapped in swaddling cloths and lying in a manger." And suddenly there was with the angel a multitude of the heavenly host praising God and saying, "Glory to God in the highest, and on earth peace among those with whom he is pleased!"

When the angels went away from them into heaven, the shepherds said to one another, "Let us go over to Bethlehem and see this thing that has happened, which the Lord has made known to us." And they went with haste and found Mary and Joseph, and the baby lying in a manger. And when they saw it, they made known the saying that had been told them concerning this child. And all who heard it wondered at what the shepherds told them. But Mary treasured up all these things, pondering them in her heart. And the shepherds returned, glorifying and praising God for all they had heard and seen, as it had been told them. (Luke 2:8-20 ESV)
In this grand celebration of Jesus' birth we find worship, singing, prayer, praise and exuberant joy. I admit that it took me a few years to see Luke's account of Jesus' birth as essential to sorting out the "birthday debate," and to conclude that the birth of Jesus was a time of great celebration, and still is. Previously I had evaluated Jesus' birth on the basis of a few other births mentioned in the Bible. But what I came to see is that Jesus' birth, which is fundamental to all reality, sheds light on and thus gives meaning to all human births and thus is truly worthy of being celebrated.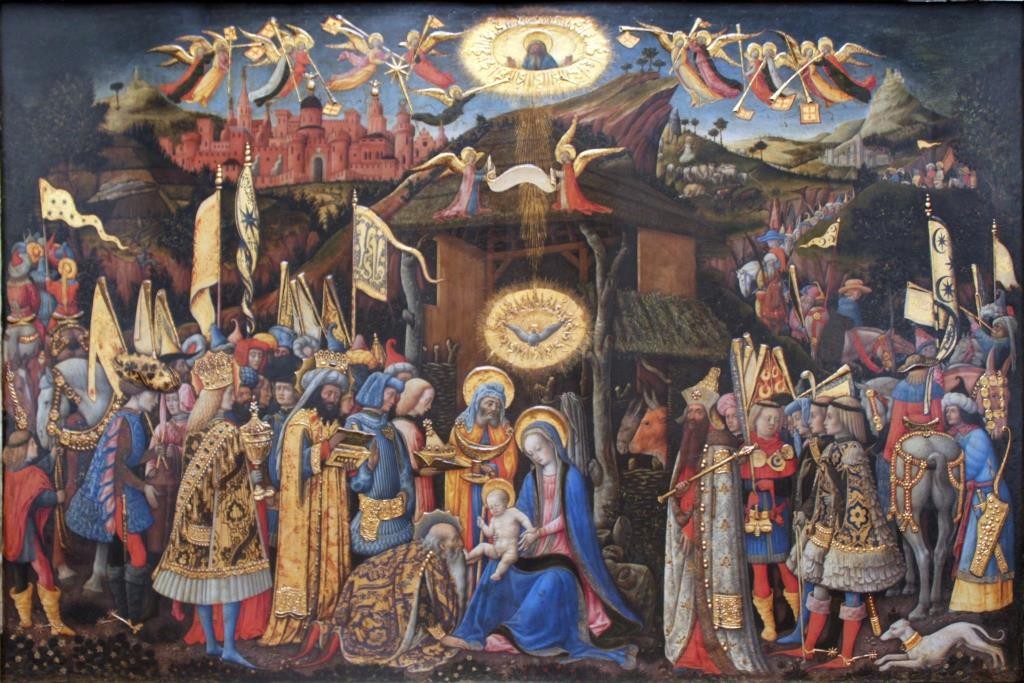 Another argument often given against celebrating the birth of Jesus is that Jesus told his followers to remember his death, not his birth. While it is true that Jesus told them to remember his death (Luke 22:19; 1 Corinthians 11:24)—and we do each time we receive communion—this argument is based on faulty reasoning. Jesus was not saying that his death was more memorable than his birth, nor was he telling his followers to remember his death at the exclusion of remembering his birth. The simple truth is that we would not have Jesus' death to remember had he not first been born. We should also note that early Christians viewed the Incarnation as a miraculous means by which the Atonement in the death of Jesus occurred. Also (and perhaps most significantly) they understood the Incarnation and Atonement as one redemptive work. Thomas F. Torrance comments:
In [Jesus] the Incarnation and Atonement are one and inseparable, for atoning reconciliation falls within the incarnate constitution of his Person as Mediator, and it is in that ground and from that source that atoning reconciliation embraces all mankind and is freely available to every person. (The Mediation of Christ, 1992, p. 63)
Jesus had to come in the flesh in order to be the Atonement, and so to argue that the Bible's emphasis on Jesus' death indicates that celebrating his birth is wrong is an example of jumping to a conclusion that does not follow. When Paul says in 1 Corinthians 11:26 that in partaking of the Lord's Supper, we "proclaim the Lord's death until he comes," he is commenting on the symbolism of communion, not setting a policy concerning what should not be celebrated. To use Paul's statement as a rationale for not celebrating Christmas is a non sequitur—an inference or conclusion that does not follow logically from the evidence that preceded it. Such faulty reasoning is a gross misuse of Scripture.
Those who say we should not celebrate Christmas also often argue that we lack a biblical command for doing so. This line of reasoning is a form of hyper-literalism in which one reasons that if something is not specifically endorsed by the Bible it is therefore forbidden. While it's good to look to the Bible as a trustworthy authority concerning all that it actually addresses, we must realize that the Bible does not address everything. What it does address are the fundamentals of life, with a focus on right relationships with God and with others.
Were it true that we must only do what the Bible specifically commands, that would mean that the Bible must speak to every detail of Christian life and worship. But the Bible does not do that—it doesn't need to. For example, the Bible doesn't give instruction concerning how to celebrate memorial occasions like birthdays, weddings, or anniversaries. Nor does it specify how to order our worship services. There are many practices that have been adopted by orthodox Christians that are not specifically commanded in the Bible, yet are fully consistent with the teachings of Scripture and the Spirit of Christ.
Arguing from the absence of an explicit command to a moral obligation involves defects in both logic and biblical interpretation. When we interpret Scripture in a hyper-literalistic, legalistic way, we miss the spirit and intent of the Bible. When we focus on what Scripture does not say, its actual instruction and lessons can be overlooked. The end result of such failed logic would be to conclude that just about everything done in Christian worship is wrong because it is not explicitly mentioned in the Bible.
The Bible's purpose is not to give details on every possible subject, but to witness to Jesus. Note what Jesus said to a group of Jewish leaders: "You search the Scriptures diligently because you think that by them you possess eternal life. These are the Scriptures that testify about me, yet you refuse to come to me to have life" (John 5:39-40). So while I cannot point to an explicit command in Scripture to celebrate Christmas, I can point to Luke 2, which gives us scriptural precedent for celebrating Jesus' birth with great joy. In the Gospel accounts of Jesus' birth we see these things:
God sending angels to announce Jesus' birth to the shepherds—a message that is "good news of great joy" and a "sign" of great consequence (Luke 2:10-12).
The shepherds excitedly rushing to verify what they had been told (Luke 2:15-20).
A group of wise men (Magi) coming "from the east," following a guiding "star," and bearing "gifts" to celebrate the birth of Jesus, "the king of the Jews" (Matthew 2:1-12).
These celebrations of Jesus' birth were marked with majestic flourishes (Luke 2:13-14). Not only was God pleased with these celebrations, he initiated them! These biblical examples serve as invitations to us to join in the celebration of Jesus' birth at Christmas. Just as we celebrate the Atonement (Jesus' death for us), we also celebrate the Incarnation (Jesus' becoming flesh for us and with us). Through both we celebrate our inclusion in Jesus' life and love brought about through his incarnation, birth, life, death, resurrection and ascension. As Christians we remember and celebrate Jesus' first coming, his second coming, and everything in between.
Tammy and I wish you and yours a joyous Christmas season and celebration,
Joseph Tkach
PS: To read the other letters in my five-part series on Christmas, click on a number: 1, 2, 3, 5.