On Saturday, January 30, Cathy Deddo presented a day-long seminar titled Wholehearted Life With Christ at Freedom Church in Dallas, Georgia (Atlanta area).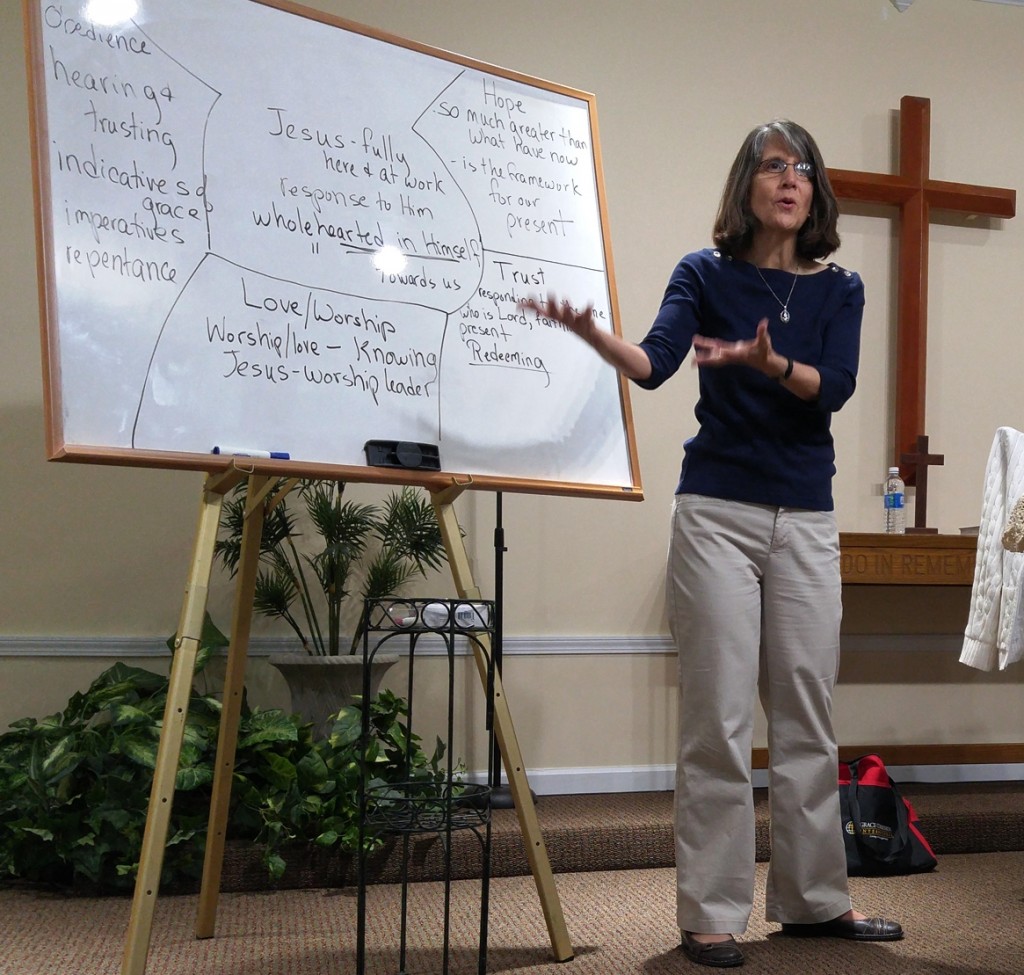 The seminar addressed questions regarding our identity in Christ: What does wholehearted life look like? How does it fit into our daily routine? How does one live wholeheartedly in the midst of personal struggles and unsettling events? Is this wholehearted life a life worth living or will I lose myself by being fully devoted to Jesus?
We struggle with these questions because often we have faulty views of what the Christian life is all about. Lance McKinnon, Freedom Church lead pastor, commented:
Cathy's seminar helped us understand that our life in Christ is grounded in and flows from the truth and freedom found in our identity in Christ. When we live with the orientation that Jesus is fully present with us, working in our daily life, wholehearted living becomes our natural response. Jesus, who is our hope, shares with us the life he receives from the Father. Through that sharing we participate in Jesus' own trust, worship and obedience. Instead of being what we "have to" do, wholehearted living is what we "get to" do.
Cathy noted that a wholehearted response to Christ flourishes as we attend to him—a response only possible because Jesus is attending to us. She mentioned several ways we may attend to Christ: reading and studying Scripture, prayer, fellowship with other believers—all powerful means by which we experience the wholehearted life Jesus has for us. The next day, at Freedom Church's Sunday worship service, Cathy continued the theme in a sermon based on John 13:1-17.