Dear Brothers and Sisters,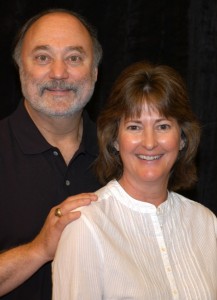 Next Sunday (May 22), many Christians will observe Trinity Sunday in celebration of God's triune nature. Knowing God as Father, Son and Holy Spirit is cause for great joy and thanksgiving!
As I think about God, I'm struck by his great mercy, seen clearly in Jesus' prayer from the cross: "Father, forgive them, for they do not know what they are doing" (Luke 23:34). Though Jesus' prayer included the religious leaders who betrayed him, the crowd that shouted "crucify him," and the soldiers who nailed him to the cross and cast lots for his clothing, there was much more involved. Jesus' prayer revealed the very heart and mind of the Trinity to forgive all humanity with our broken relationships, distorted identities, depravity and sin.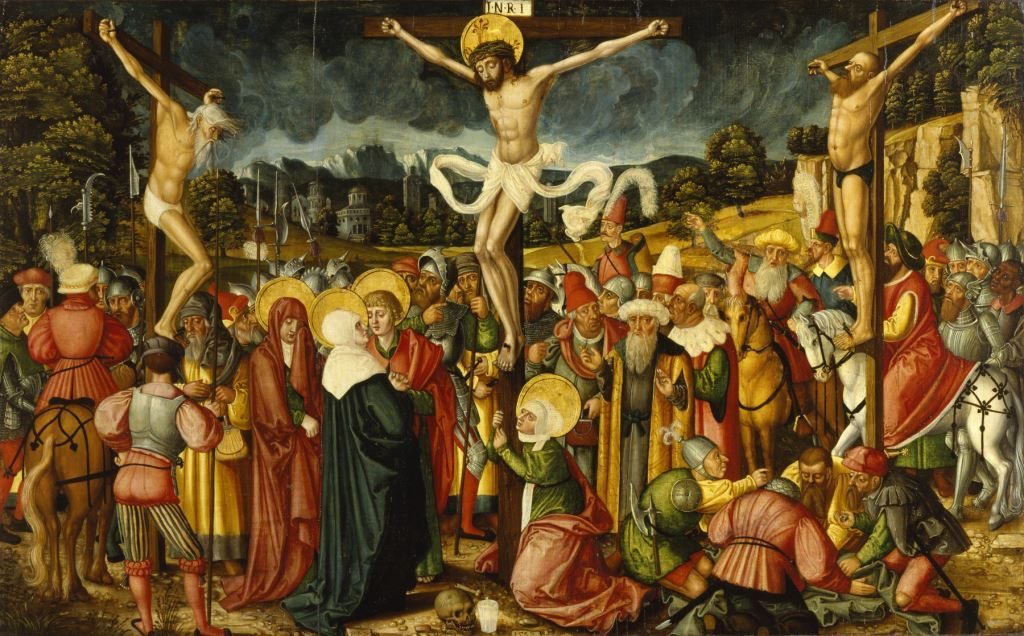 Included in Jesus' prayer were all people of all times and in all places. By assuming human nature through the incarnation, thus joining himself to all humanity, the eternal Son of God, in the person of Jesus, became the second (final) Adam (Romans 5:17-19). As Jesus spoke his brief prayer on the cross, his life-blood was poured out for the pardon of all people. At the moment he expelled his final breath, the veil that separated the Holy of Holies (with its mercy seat) from the forecourt of the temple, tore from top to bottom. It was as if the Father, coming from eternity, tore through the curtain of time and space to embrace his returning prodigal children in reconciliation.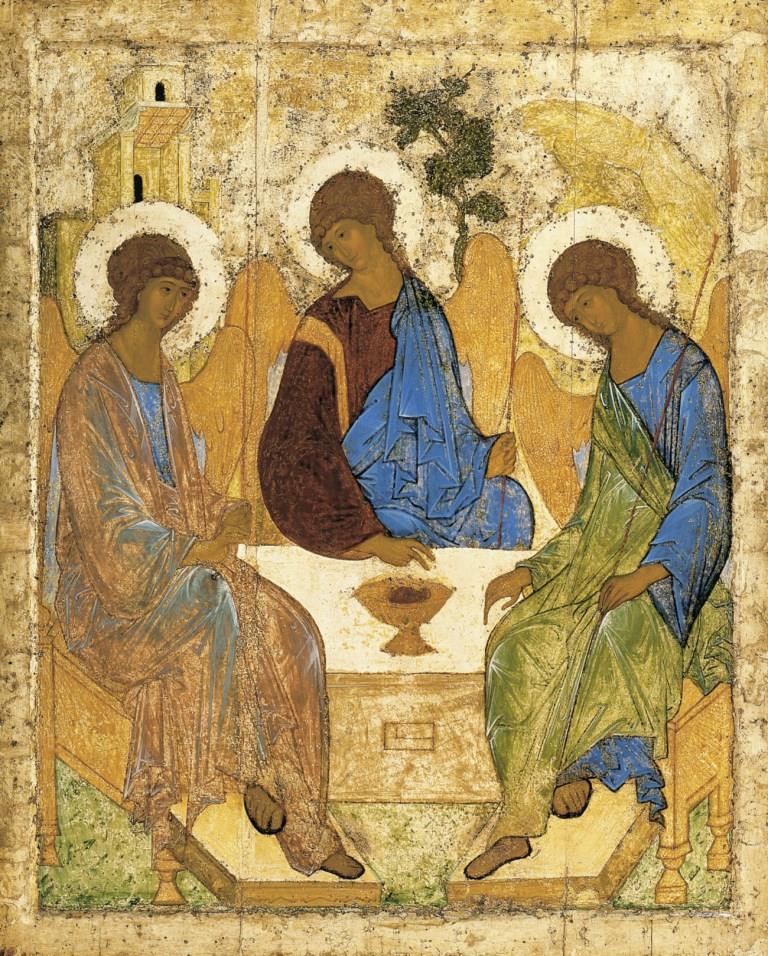 My finite brain struggles to understand our great and merciful God—to "comprehend the incomprehensible, know the unknowable, and fathom the unfathomable" (as a professor of mine once said). God transcends time and space (he exists simultaneously both inside and outside time), yet he invites us to be with him in his eternity. Though he is spirit—without physical attributes and invisible to our mortal eyes (Romans 1:20, Colossians 1:15, 1 Timothy 1:17, John 1:18)—God is intimately involved with us through his incarnate Son and by his Spirit.
To help us relate to him despite the fact that we are unable to comprehend his invisible attributes, Scripture uses anthropomorphisms that speak of God as having eyes (1 Kings 8:29), ears (Psalm 34:15), hands (Hebrews 1:10), mighty arms (Psalm 89:10), a face (Numbers 6:24-26) and feet (Psalm 8:6). These anthropomorphisms convey truths about God's attributes: his omnipotence (being all-powerful, he is able to do whatever he wills in harmony with his good and perfect nature and character), his omnipresence (being everywhere present, there is nowhere he is not), and his omniscience (knowing all things immediately, simultaneously, exhaustively and truly, there is nothing he does not know).
Though God in his transcendent glory is beyond human comprehension, he is not a prisoner of that transcendence—he knows how to reveal himself to us, and has done so brilliantly in Jesus Christ, the incarnate Son of God. In and through Jesus, who is the full and final revelation of God, we know God as Triune, thus recognizing God as living and dynamic in his eternal internal relationships (as Father, Son and Spirit); and in his external relationships (with his creation). In and through Jesus we come to know the loving and merciful God who was willing to become as we are so that we may become like he is (as famously stated by Athanasius).
This truth about God, seen in Jesus, was preserved for us by the apostles in the New Testament. Relying on their testimony, early church teachers and leaders (men like Athanasius, Basil and Gregory of Nyssa, and Gregory Nazianzus) identified errors being taught concerning God's nature. What they held to be true was summarized in written form in the early church creeds, which maintained 1) the unity (oneness) of the being of God; 2) the eternal existence and internal relations of the three Persons of God; and 3) the total equality of the three Persons in divine nature, authority and attributes. All three "dimensions" must be affirmed as simultaneously true in order to remain faithful in our witness to who God has revealed himself to be. If the unity or oneness is denied, we fall into the error of trithesim. If the eternity and divine relations of any of the three Persons is denied, we fall into modalism (the teaching that God is only one Person who then appears in three different "modes"). If one of the Persons is regarded as less divine or more divine than the others, we land in subordinationism.
A form of subordinationism was taught by Arius, a leader in the church in Alexandria, Egypt. He taught that God created a special angelic-like created being called Jesus, who God sent to redeem us. It became obvious that sending a creature instead of coming himself to save us speaks of a God who was unwilling or unable to be involved personally with his creation (Arius asserted that God was unable to be incarnate because his being was very different from created beings). This false teaching does not align with Scripture, which declares: "The Word became flesh and made his dwelling among us. We have seen his glory, the glory of the one and only Son, who came from the Father, full of grace and truth" (John 1:14); "God was reconciling the world to himself in Christ" (2 Corinthians 5:19); "For in Christ all the fullness of the Deity lives in bodily form" (Colossians 2:9 and see Hebrews 1:1-6).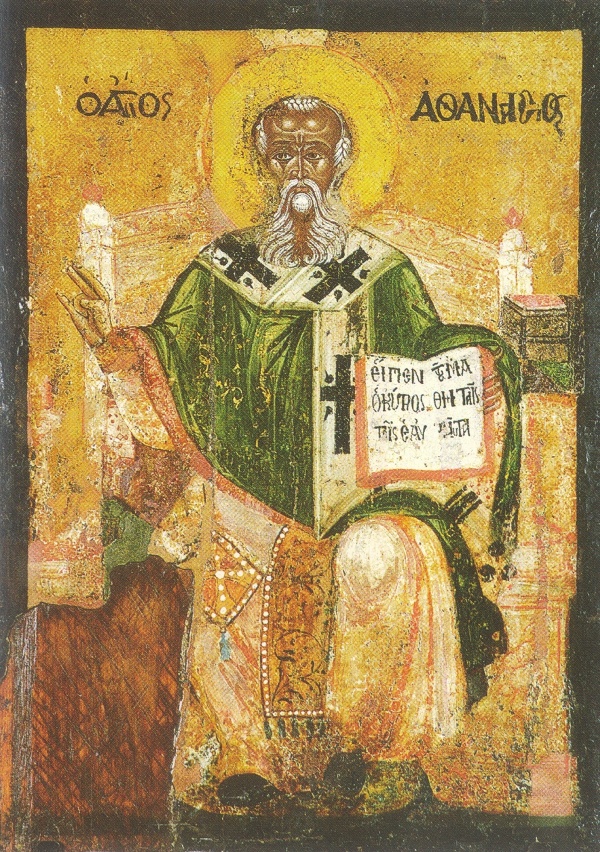 Athanasius, an early champion of the Trinitarian faith, understood the revelation of Scripture. Knowing Jesus' teaching and Paul's writings, he opposed Arius' error by teaching that only God himself can redeem humanity because a created being does not have that ability. Athanasius focused on Jesus' declaration (recorded in John's Gospel) concerning his oneness with the Father, and that he only did what he saw the Father doing. Athanasius concluded that God had to be involved in everything Jesus was and did. He reasoned that in Jesus, the Son of God (remaining fully who he was) became completely human so that we could be fully redeemed—only God himself is capable of truly redeeming humanity and reconciling us to God as his beloved children. So God himself—the whole Triune God—is our Savior (1 Timothy 1:1, 2:3, 4:10; Titus 1:3-4, 2:10, 13, 3:4; 2 Peter 1:1; Jude 25). God did not send someone else to do the job for him—it was a job that only he could do.
The doctrine of the Trinity celebrates not only who God is, but also what the triune God has done, is doing and will do. I like the illustration that God is doing major surgery on humanity. God is a heart surgeon who operates without material scalpels, syringes and machines. God is performing heart transplants without a medical team—changing our hearts and even giving us new hearts that are perfect toward him. God is giving us a share in Jesus' own sanctified human heart. Notice God's promise:
I will give you a new heart and put a new spirit in you; I will remove from you your heart of stone and give you a heart of flesh. And I will put my Spirit in you and move you to follow my decrees and be careful to keep my laws. (Ezekiel 36:26-27)
God—Father, Son and Holy Spirit—is truly great and great in mercy. Knowing this leads us to give special emphasis to celebrating the Trinity as we gather for worship on Trinity Sunday.
Celebrating the Trinity this week and always,
Joseph Tkach