Church Administration and Development provides a ministry coaching service through a team of certified coaches. These men and women assist GCI interns, church planters, new pastors, newly appointed pastoral teams and pastors of congregations going through a renewal process.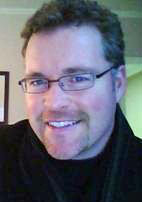 In order to equip existing coaches and to certify new ones, Anthony Mullins, national ministry coaching coordinator, recently conducted a coaching clinic in Columbus, Ohio (see pictures below). The clinic was hosted by GCI's Columbus congregation, pastored by Jeffrey Broadnax. Anthony was joined in the training sessions by David Howe, pastor of GCI congregations in Indiana and an experienced life coach. In reflecting on the clinic, Anthony noted this:
Ministry coaching is a relationship and language of empowering the other. I'm grateful for the willingness of our coaches to be equipped for this important ministry of helping others achieve their goals as they follow the Lord's lead.