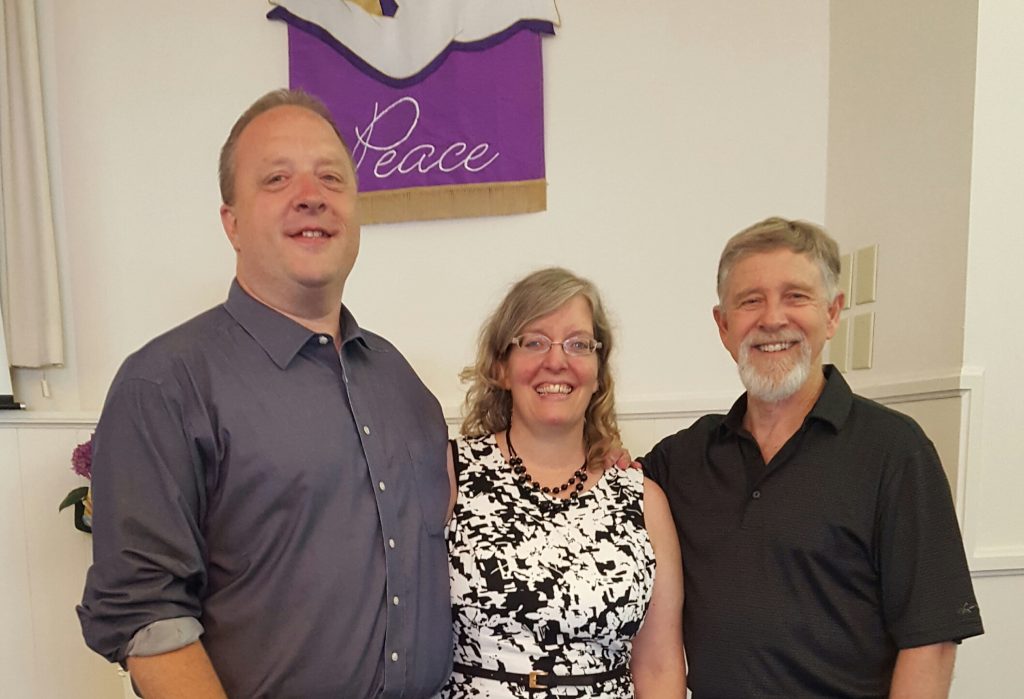 Congratulations to the individuals listed below who recently were ordained as GCI elders. We also congratulate their families and congregations.
Cristobal Daza: Bogota COLOMBIA
Samuel Tau: Moruleng SOUTH AFRICA
Jose Romero: BOGOTA COLOMBIA
Michael Guibord: Mt. Sterling, KENTUCKY
In addition to being ordained a GCI elder, Michael Guibord (pictured at right with his wife Brenda and Regional Pastor Randy Bloom), was recently installed as lead pastor of GCI's congregation in Mt. Sterling, Kentucky.