We were saddened to learn of the recent death of GCI-Philippines Pastor Eligio (Eli) Toledo, due to a heart attack.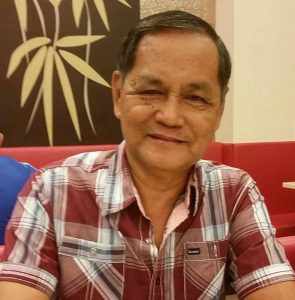 Eli pastored the Cabanatuan church. He had been ordained only about a year ago upon the death of the congregation's Senior Pastor, Tony Gaspar. Pastor Eli is survived by his wife Erlinda and their four children, their spouses and several grandchildren.
Cards to the family may be sent to:
Toledo
17 Purok 2, Sto. Rosario
Sto. Domingo, Cabanatuan City
Nueva Ecija 3133, Phils.