On November 6, New Hope Christian Fellowship, GCI's congregation in Eagle Rock, California, bid fond farewell to their lead pastor, Glen Weber and his wife Connie. Glen is retiring from employment as a GCI pastor and the couple has moved to the Denver, Colorado area.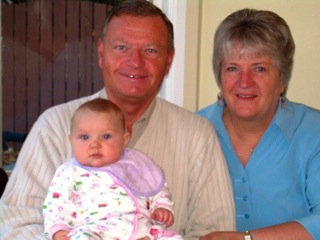 Reflecting on his last day as a lead pastor, Glen wrote this on his Facebook page:
After 43 years and 5 months, today is my final sermon/service as a full-time pastor. We will ride off into the sunset to Denver (Aurora) and see what new opportunities await us in my retirement (Connie will continue to work for another couple years.) Thank you to all of you out there that have shared and impacted our lives!!
Here is a video produced by his congregation giving tribute to Pastor Glen and his wife Connie:

On YouTube at http://youtu.be/N_5xK2yt5YE.