This report is from Educational Strategy Task Force member Charles Fleming, who also serves as mission developer in GCI's Caribbean region.
In late 2015, GCI President Joseph Tkach set up the Education Strategy Task Force (ESTF), chaired by Dr. Gary Deddo, to assess the scope and accessibility, within GCI, of resources for educating and training our members, ministry leaders and pastors (for an additional report on the ESTF, click here).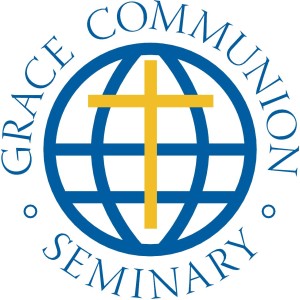 Two formal educational resources
The Task Force recently concluded its evaluation, reporting that it is impressed by the focus and quality of instruction available through Ambassador College of Christian Ministry (ACCM) and Grace Communion Seminary (GCS), especially by the way they address the needs of different groups within the church. ACCM offers undergraduate-level courses leading to a diploma and GCS offers graduate-level courses leading to a master's degree. The Task Force recommended that national and regional leaders advertise these resources within their respective areas so members are more aware of their availability. Anyone interested in taking ACCM or GCS courses can get information at www.gci.org/education.
Announcing a new, informal resource: 40 Days of Discipleship
In addition to these formal education courses, the Task Force identified a need for less formal and self-guided educational resources. We're happy to announce that one is now available online at no (or little) cost. Developed by Michael Morrison (Dean of Faculty at GCS and Task Force member), this helpful resource is titled 40 Days of Discipleship. It draws on the voluminous collection of online articles and video/audio recordings on our GCI.org website—compiling them into three series covering in increasing depth a comprehensive range of the doctrinal and theological understandings that have nourished GCI's renewal as a denomination. To access the first series in 40 Days of Discipleship, click here; for the second series, click here; and for the third series, click here. We encourage our members, ministry leaders and pastors to go online to see if these self-guided courses would be helpful for their personal study, small group discussions, and in preparing sermons and Bible studies.
In each series, ten major topics are covered, with approximately 2,500 words assigned for each day's reading (to complete the readings in 40 days). The first series gives an overview of major teachings. The second visits the same topics again for greater depth, and the third covers the same ten topics again. Together, these three series add up to a comprehensive overview of each topic. Each series is now available for online reading, as a PDF download, and (for a small cost) as a paperback or spiral-bound workbook.
Further developments coming
The ESTF hopes all GCI members will become aware of these educational resources, and find for themselves those that are most appropriate to their needs. We trust the result will be the strengthening and encouragement of all of GCI.
While the ESTF has completed its initial assignment and has made a number of recommendations to Dr. Tkach, members of the Task Force have committed to meet periodically to offer their help with the implementation of any of its recommendations that may be approved. We ask that church members continue in prayer for us as we seek to continually improve the range, quality and accessibility of educational resources to be used by our members, ministry leaders and pastors, along with others who are interested in our Incarnational Trinitarian theology. GCI is committed to doing its part to provide excellent educational resources for the equipping of the saints for the work of Jesus' ministry to the world.