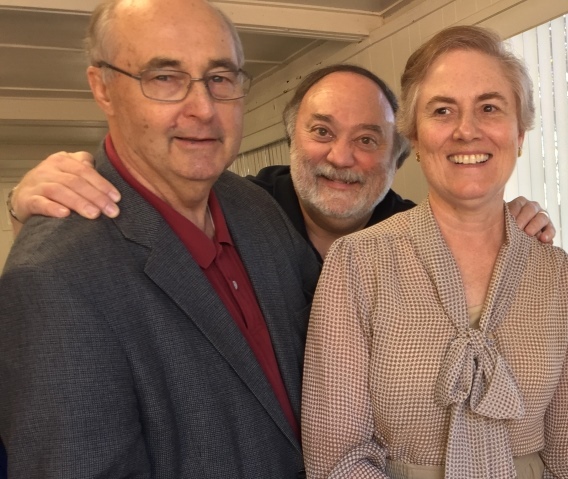 New Covenant Fellowship, GCI's congregation in Glendora, California, recently honored Neil and Susan Earle on the occasion of Neil's retirement as an employed GCI pastor.
Neil commented in his final church report:
So this is Neil and Susan Earle signing off after 44 years' service to WCG/GCI and 20 years here in the wonderful Glendora church…. It is now a great privilege to look back and be part of the tradition in this congregation that includes Pastors Ken Swisher, Carn Catherwood, and Dennis Wheatcroft. Upwards and Onwards!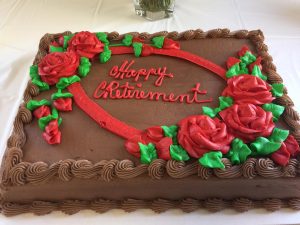 We send our thanks and congratulations to the Earles!
Church Administration and Development has announced that Bermie Dizon will replace Neil as the lead pastor of the Glendora congregation.
It has been a busy time for Neil and Susan. Not only have they been involved in the handoff of the congregation to the Dizons, they recently participated in the 125th anniversary of St. Luke's Episcopal church in Monrovia, California, where (as pictured below) they manned a display on behalf of the Southern California chapter of the C.S. Lewis Society where Neil is serving as interim director. St. Luke's regard for C.S. Lewis is demonstrated by the stained glass window in their building that features Lewis (see the picture at bottom).