Greg Williams, Director of GCI-USA Church Administration and Development (CAD), recently announced several changes to CAD's administrative structure, effective January 1, 2017:
Heber Ticas, in addition to his duties as national coordinator for Church Multiplication Ministries (CMM), now serves as liaison to Spanish-speaking congregations in the U.S., and Ecclesiastical Supervisor for GCI-Mexico.
Lorenzo Arroyo, formerly a U.S. Regional Pastor and Ecclesiastical Supervisor of GCI Spanish-speaking churches in the U.S. and Mexico, now serves as consultant to both Tim Sitterley (in his duties as RP) and Heber Ticas (in his duties working with Spanish-speaking churches).
Ted Johnston, formerly a U.S. Regional Pastor, now serves as Special Assistant to the CAD Director (which includes his work as Publications Editor).
To provide support and supervision to its pastors and facilitators, GCI-USA now has five regions (previously there were six). The map below shows region boundaries along with the chartered congregations on the date the map was produced (there have been changes since).
The five GCI-USA Regional Pastors are as follows: Tim Sitterley (West Region, including Alaska and Hawaii, shown in yellow), Mike Rasmussen (South-Central Region, shown in green), Rick Shallenberger (North-Central Region, shown in beige), Randy Bloom (Northeast Region, shown in purple), and Paul David (PD) Kurts (Southeast Region, shown in gray).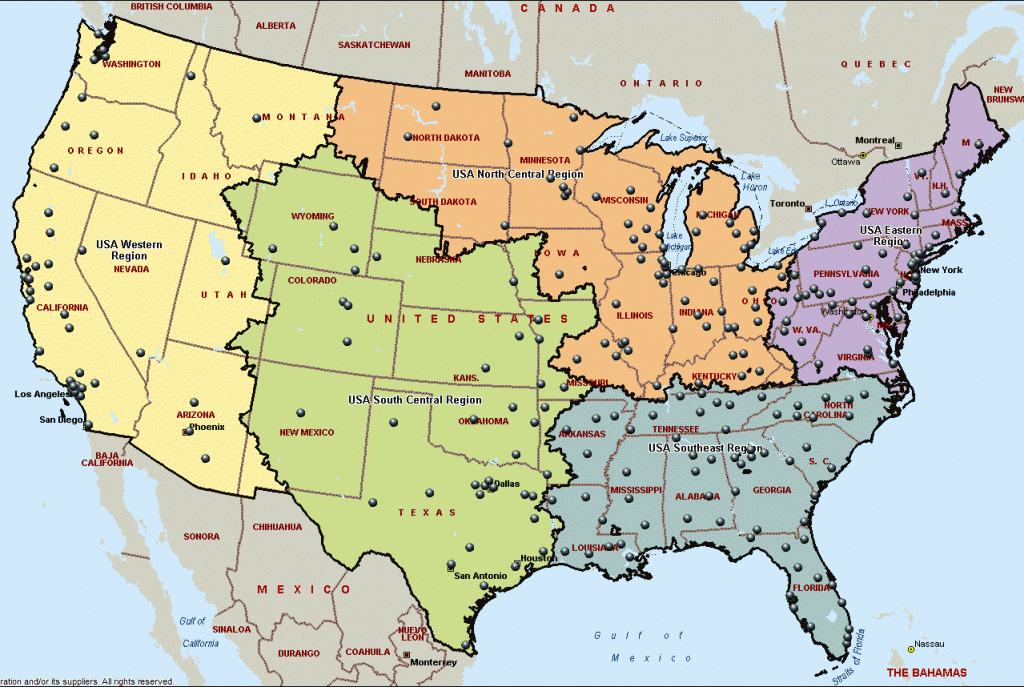 Via their pastors/facilitators, affected GCI-USA congregations were notified last month of these changes. Questions and concerns may be directed to the appropriate Regional Pastor or the CAD office.