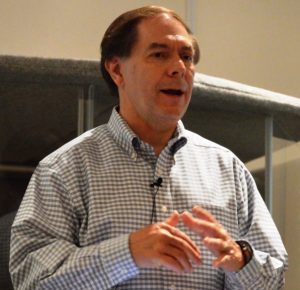 Here is part 3 of an essay from Gary Deddo on the nature of the church and its ministry. For other parts of the essay, click a number: 1, 2, 3, 4, 5, 6, 7, 8, 9, 10, 11, 12. We encourage you to add your thoughts and questions in the "comments" box at the end of each post to get a discussion going. To read the full essay in booklet form, click here. To read the related essay, "Clarifying Our Theological Vision," click here.
---
A Brief Theology of the Church
(with a view to equipping the saints for the work of ministry)
by Dr. Gary Deddo
Part 3: God's "gathered together" and "called out" ones
Last time we looked at four New Testament images that define and describe the church. From these we derived this important lesson: The church is the church by being in vital, living and dynamic relationship with Christ, its Lord and Savior. In and through that relationship everything the church is and does aligns with Jesus, its living center and cornerstone, set squarely on the foundation of Holy Scripture with Christ being the Bible's source and interpretive key. Proclaiming and reminding the church of its relationship with Jesus is the first and foremost responsibility of ministries that truly belong to their Lord. The church's primary task is to stay "centered on the Center"— to "keep the main thing the main thing." Connected, aligned and centered in this way, the church lives out a communion and coordination with Jesus in a way that displays that it, with all its members, belongs solely to its Lord.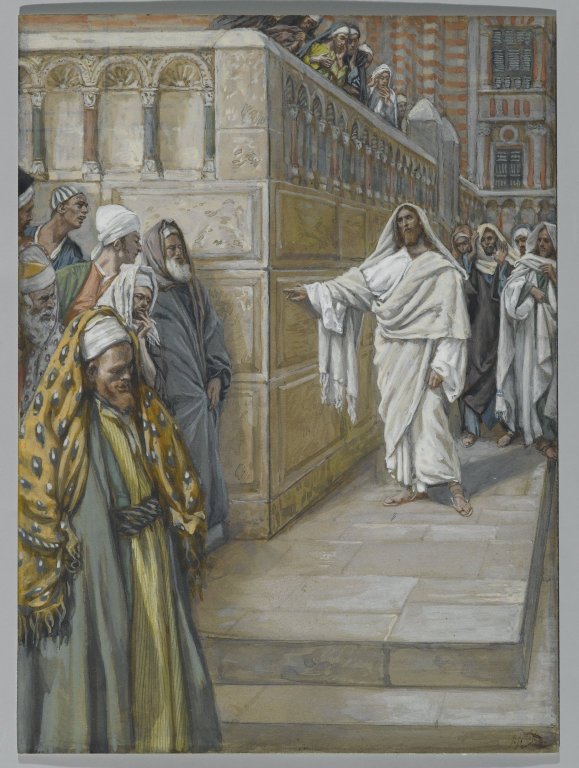 The ekklesia of God
With that reminder, let's now begin looking at more literal and discursive or conceptual teachings concerning the church, beginning here with the meaning of the word "church," which translates the Greek word ekklesia (sometimes translated "assembly"). Ekklesia is used about 111 times in the Greek New Testament, including twice in Matthew, where in Matthew 16:18 Jesus speaks of "building" his church. In the context of ancient Israel and the New Testament, the word of the Lord goes out, calling people to assemble before him to hear his word. The people who gather are God's own assembly—his people. Responding to God's call, they are called away or out from their previous ultimate loyalties and connections, and God forms them into a people gathered to worship him alone.
The Lord God with his Word and Spirit has always intended to gather "a people for his name" (Acts 15:14). That is how ancient Israel came into being. God chose and spoke to certain persons, beginning with Abraham, and formed them into his people. The Lord God did this as an act of mercy and grace—calling nobodies and making them somebodies. They did nothing to deserve this calling—God chose them, spoke to them, and formed them into his people in order to demonstrate his freely-given mercy and grace. Thus ancient Israel was the assembly (the "church") of the covenant of promise, called into being by the Word of the Lord.
Called together by and for proclamation
As an assembly, the church is called together. That calling comes via a proclamation—a word of announcement that addresses, invites and directs a people to assemble. As people respond, they collect around the one who has called them together by his Word. Jesus, God's Word to humanity, speaks to us and calls us to assemble around him under his direction, to be built together upon him, the Living Word, with his written Word.
The church is sent out as representatives of Jesus the Living Word, to proclaim what the New Testament calls the "good news" or "gospel" (euangelion in Greek). The gospel identifies in words who Jesus Christ is, and announces the in-breaking and coming rule and reign of his kingdom. At the time of Jesus, "good news" could refer to the message delivered by a messenger after a battle between two kings. A herald would bring back to their town the "good news" that their king had won the victory, thereby letting them know that they would not be taken captive by the defeated king. In the context of the New Testament, this good news is the proclamation that originates with Jesus. It's the message about who he is, and what he has done to bring us reconciliation with God and to give us a share in his victory over sin, death and evil.
Called to Jesus
Jesus is both the victorious king and the herald who proclaims the good news regarding the in-breaking of the reconciliation, rule and reign of God through him. His announcement reveals the appropriate response to him and to his establishment of the coming kingdom of God. It calls his people to believe (trust in) who he is and what he is doing, and to repent of (turn away from) all other loyalties to and ultimate trust in anyone or anything else. Consider this passage:
Jesus came into Galilee, proclaiming the gospel of God, and saying, "The time is fulfilled, and the kingdom of God is at hand; repent and believe in the gospel." Passing alongside the Sea of Galilee, he saw Simon and Andrew the brother of Simon casting a net into the sea, for they were fishermen. And Jesus said to them, "Follow me, and I will make you become fishers of men." And immediately they left their nets and followed him. (Mark 1:14-18 ESV)
Note the dynamics. Jesus, the Living Word, addresses Simon and Andrew, calling them to gather around him and to follow him daily. They are to stay with him, be in his presence and learn from him. But more than that, he promises to make them become far more than what they could ever imagine. As they gather to him, he declares that he will form and transform them. In relationship to him, they will become far more than they were—far more than the circumstances into which they were born—far more than what nature or society could make or mold them into. Jesus opens a door for them to come in under his rule and reign, and thus live as citizens in his kingdom. In response, they leave everything behind (their nets represent their way of life up to that point). It was the Word himself addressing them in person that set them free to respond to him, to freely join themselves to him, repenting of everything else—the good and the bad. With this calling of Jesus, his church began to assemble.
Gathered, sent, transformed
Gathered to him by his call, these first disciples were transformed as they followed him in his ways and trusted in his word regarding the proximity of the kingdom of God. But even more than that, they began to participate with Jesus in his ingathering to himself of those who would begin living under his rule and reign in a transforming fellowship with him. Through these apostles, Jesus was forming the core of his church—a growing number of people gathered around him. These "followers" would gather around the Living Word of God, and then be sent out by him with the spoken word of proclamation, the gospel. Those sent out as his apostles (apostellos in Greek, meaning "sent out ones") would call others to gather around the King and share in his rule and reign, which had now drawn near. The others who believed in the gospel because of the apostle's words would also be transformed by Christ and be sent out with the good news to live as his representatives, citizens of his kingdom.
In the Gospel of Mark, we are told that Jesus took Simon and Andrew with him and called James and John, who also then left their fishing to follow Jesus (Mark 1:19-20). A little later, they bring to Jesus those who are sick or possessed by evil (Mark 1:32-34).
In his letter to the church in Philippi, the apostle Paul gives his own testimony concerning being called by the risen Christ: "Not that I have already obtained all this, or have already arrived at my goal, but I press on to take hold of that for which Christ Jesus took hold of me" (Philippians 3:12).
To follow Jesus involves a total belonging to him that is both renewing and transforming. We become more than what we are or ever could be apart from him. What we are already in Christ's relationship to us, we become in ourselves as we "grow up" into Christ, as Paul puts it in Ephesians 4:15 (ESV). The dynamic communion that his followers have with Christ reflects the vital connection shown in the image of the Head with the Body. Such a transforming and life-giving relationship reminds us of Jesus' parable of the vine and branches:
I am the true vine, and my Father is the vinedresser. Every branch in me that does not bear fruit he takes away, and every branch that does bear fruit he prunes, that it may bear more fruit. Already you are clean because of the word that I have spoken to you. Abide in me, and I in you. As the branch cannot bear fruit by itself, unless it abides in the vine, neither can you, unless you abide in me. I am the vine; you are the branches. Whoever abides in me and I in him, he it is that bears much fruit, for apart from me you can do nothing. (John 15:1-5 ESV)
Summary and application
In summary, we note that the church belongs to Jesus Christ as his "called out" ones, his people. We belong to him in such a profound way that we can regard ourselves as his Body; as living stones built on, supported by, and arranged in relationship to him as the cornerstone with his apostles; and as Christ's bride, betrothed to him in a covenant fellowship of eternal love. These images remind us that the church belongs to God (through Jesus Christ and by the Spirit) totally and completely at the deepest level of its life and being.
In our day, we apply this truth as the church by continually recognizing our utter dependence on Jesus Christ—our need to live moment-by-moment in relationship, communion and fellowship with him. As the church, we are to find our life and mission in response to Jesus as the Living Word of God that he is.
The primary and central responsibility of the church (both its leaders and members) is to point each other to the Living Word, and his written Word. Under the direction of Jesus, the leaders of the church must lead according to his Word—they must know his written Word as deeply and completely as possible and then serve as examples of those who live under and in relationship to the Living Word of God according to the written Word of God.