We are pleased to announce that three special classes will be offered prior to GCI's Denominational Conference in Orlando, Florida.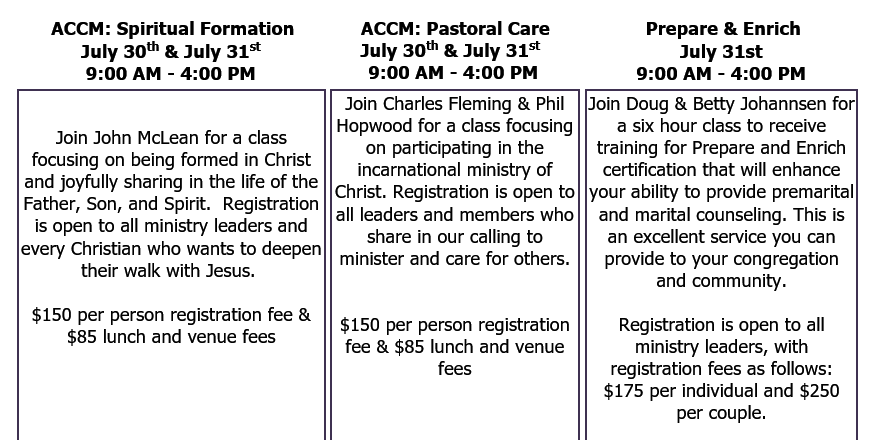 For more information about these three classes and to register, click on these links:
For the ACCM Spiritual Formation intensive, click here.
For the ACCM Pastoral Care intensive, click here.
For the Prepare & Enrich training and certification, click here.
For main conference information and registration, click here (registration closes on May 31).