Congratulations to Jan Flynn, wife of GCI-USA Pastor Ross Flynn. Jan was recently named teacher of the year at Oxford Middle School in Oxford, MI (near Detroit). Here are excerpts from an announcement from the school's principal.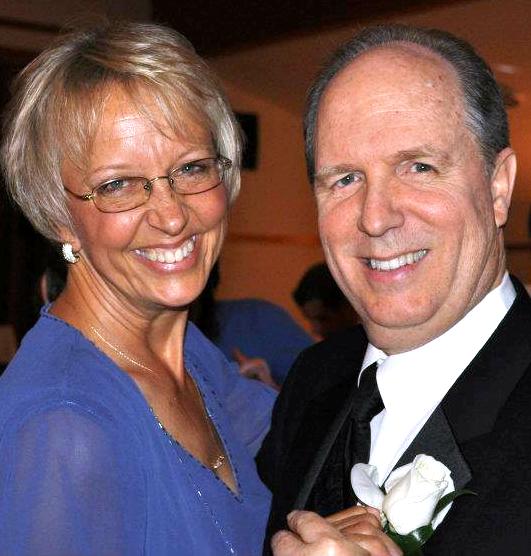 While her title says "Choir Teacher," Mrs. Flynn provides students with a multitude of "vehicles" for them to be able to experience the joys of music whether that be through particular genres of drumming and utilization of other musical instruments. Every student is afforded the opportunity to be successful under Mrs. Flynn's tutelage. She always provides time before, during and after school for students on an individual and group basis to develop their skills and confidence in choir.
Mrs. Flynn shows a lot of compassion and dedication to her community outside of Oxford Middle School. Over the past several years, Mrs. Flynn has created and expanded a choir performance that's celebrates our nations veterans and active military personnel. This concert is called "The Americana Concert" which is held in the fall every year. This single musical event is the biggest draw of any musical performance in the district. She has been recognized by the local and states veterans associations for her deep patriotism and love for her country not only through this particular performance, but through linking Oxford Middle School to the veterans of our community. As one staff member stated "I have had the privilege to watch and learn from Jan's patriotic, respectful admiration for the men and women that have protected the United State of America."

Mrs. Flynn's key character attribute that is so easy to see is her genuine kindness that she exhibits day in and day out with her students. This characteristic is so important as it creates a safe and happy learning environment in which her students thrive. Several students stated that they think Mrs. Flynn is the nicest teacher ever and that she is so easy to talk to and is a such a great listener.

Thank you Mrs. Flynn for your continued dedication to our staff and students, and for sharing your love and compassion of music with all of us. You are more than deserving of this recognition. We are very lucky to have you as a member of our Oxford Middle School family. Congratulations!