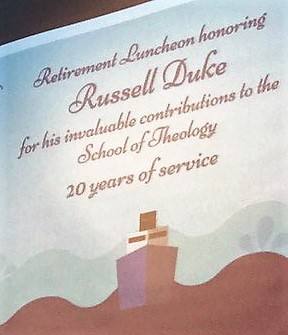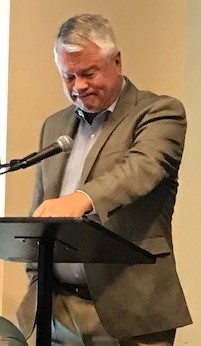 Azusa Pacific University (APU) in Azusa, CA, recently honored Dr. Russell Duke with a luncheon marking his retirement (effective May 31) from employment with APU. Russell is pictured at right, addressing the gathering.
Russell worked at APU for 20 years, as Director of the Ambassador Center (1997-2006); Director, General Studies (2003-2006); Associate Dean, School of Theology (2007-2008); Acting Dean, School of Theology (2008-2010); and Professor and Associate Dean, Academics (2010 to present).
During the luncheon, APU Provost Mark Stanton announced that Russell has been named "Professor Emeritus." Congratulations Russell!
---
Note: Russell will continue his employment with Grace Communion International and with Grace Communion Seminary, working in his current roles in both places.