This report is from Kairis Chiaji, Spanish interpreter for the missionary team.
GCI's congregation in Sacramento, CA, was preparing its youth to live on mission. Toward that end, Lead Pastor Mike Swagerty worked with youth leaders Judah Dwight Sanders and Lauren Rierson to implement a curriculum addressing GCI doctrine. The curriculum included field trips to non-GCI churches to experience their approach to worship. And then a big idea hit—what if the learning experience included a mission trip overseas? After looking at various options, the answer came—our sister congregation in Bogotá, Colombia, would be the perfect place to participate in God's work on an international scale. GCI Bogotá Lead Pastor Hector Barrera and Pastor Mike not only are friends (originally connected by Ambassador College) they have participated in joint evangelism efforts. After some research, it seemed evident that God was leading us to take a mission trip to Bogotá, Colombia.
After much fundraising, updating passports, and reassuring parents, we were set to travel in April. Six adults (including three youth leaders) accompanied six youth group members on the 3,375 mile trip to Colombia to meet with Pastor Hector, his wife Paulina, and their ministry and mission team in Bogotá.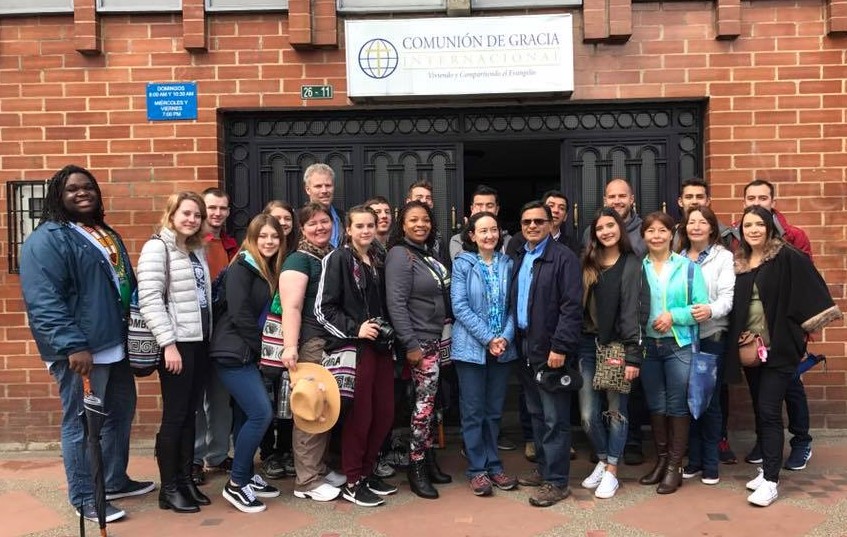 No doubt about it, Comunión de Gracia Internacional of Bogotá, sets the standard for hospitality!  Our trip there was filled to the brim with opportunities for serving, sightseeing, praise and worship, and education. Each day, in every activity, Bogotá church staff and members tended to our needs. They fed us well, gave us gifts and shared their stories. Excellent cultural liaisons, they went above and beyond. We were safe and comfortable. We were family. We had a blast!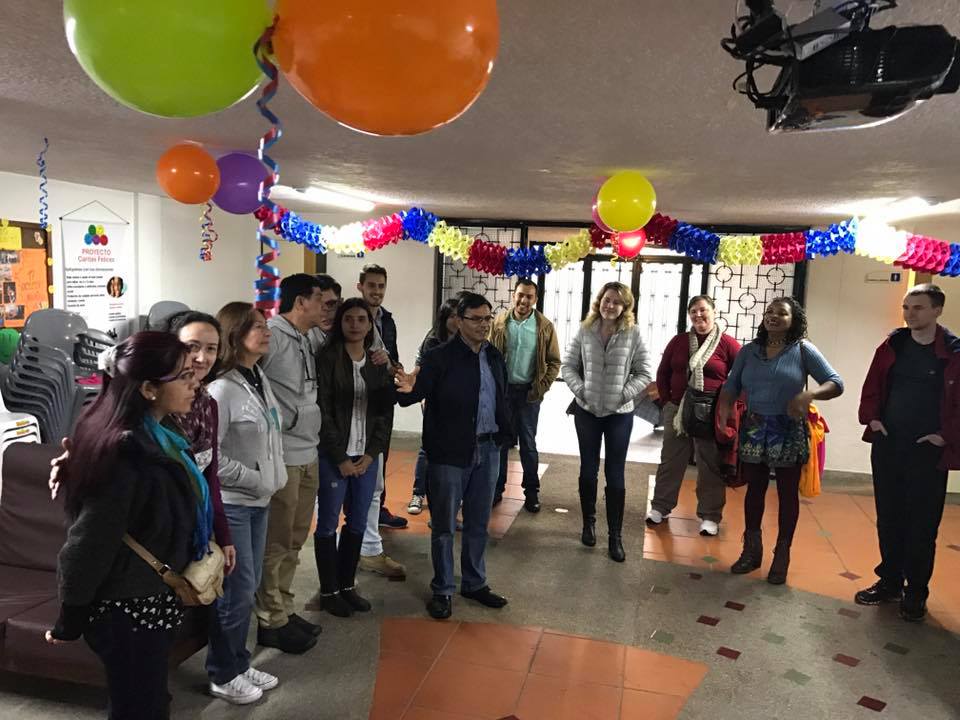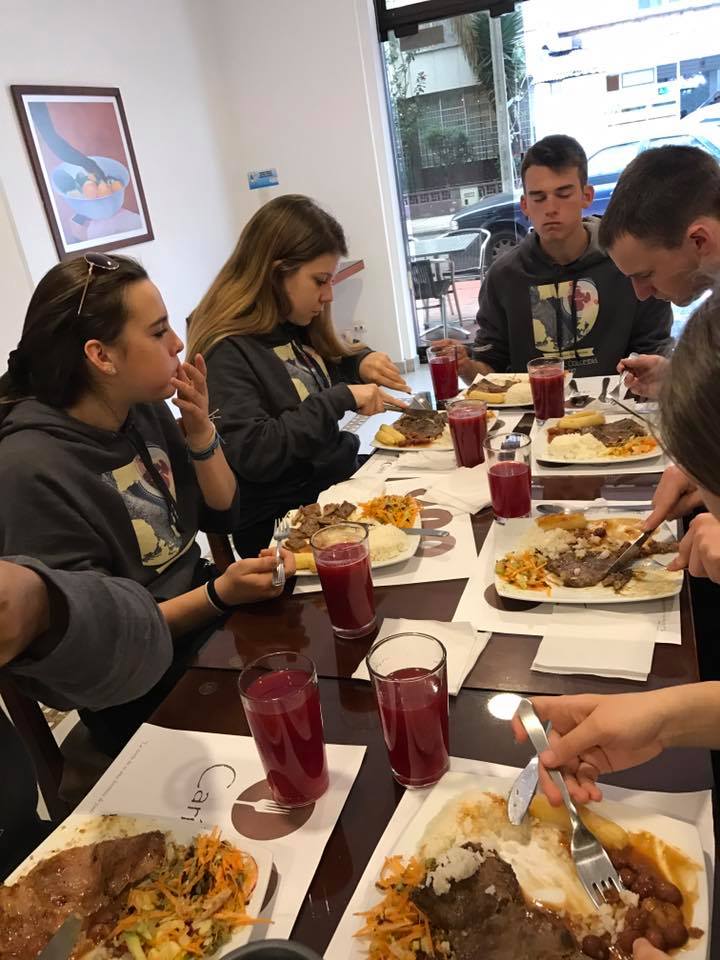 During Holy Week we witnessed three baptisms and two of us were invited to give sermons in Holy Week services. Some of us participated in an international praise and worship team at the Easter service. The Holy Spirit's presence transcended the language barriers. We were truly many parts, one Body.
Our mission team sought out ways to serve and support the Bogotá congregation's community outreach goals. As a result of all these activities, we returned home energized and with a renewed heart and spirit for evangelism. Though we lent our hands to help with their ongoing service projects, the blessings we experienced far outweighed anything we contributed. The Bogotá congregation's youth ministry leadership team, which reflects the determined, patient and grace-filled leadership of Pastor Hector, had a great deal of experience and wisdom to pass on to us. Their commitment renewed our own. Their success gave us hope.
Though these two congregations are half a world apart, they have been closely connected for years. Their lead pastors, steadfast in kingdom-building work for decades, have now passed the torch of leadership to a new, up-and-coming generation. The bonding and friendships that took place during our visit were heartfelt and sincere. Like any siblings with Christ's DNA, had there not been different languages to navigate, you would never have known we hadn't met before. The great good news of our futures together is set for eternity!