Dear Brothers and Sisters,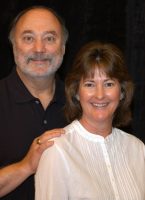 I remember as a child lining up in the schoolyard where sides were chosen for a sports competition. Invariably, the most athletic or popular were picked first. Though kids lacking athleticism and popularity were some of the brightest in my class, they typically were picked last. I remember feeling sorry for them—some, no doubt, still bear emotional scars.
So that no child would suffer the humiliation of being picked last, a gym teacher in my school tried a different approach. He assigned two kids (ones that often were picked last) to serve as captains who then chose the other team members. One began by picking kids usually selected last. Unfortunately his team lost and the next time captains chose sides, they reverted to picking the most athletic and popular first.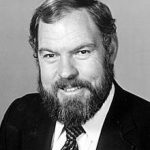 Perhaps you remember Merlin Olsen (pictured at right). As a child, he was one of the non-athletic, less-than-popular kids who got picked last. The embarrassment he felt apparently motivated him to work hard at sports. Eventually he excelled—during a 15-year career in pro football he was selected for the Pro Bowl 14 times! After retiring, he was inducted into the Pro Football Hall of Fame and went on to become a popular actor, portraying Jonathan Garvey on the TV show Little House on the Prairie.
Thinking about the humiliation of being picked last in sports got me thinking of the very different way God picks people to be invited into his kingdom. Instead of choosing on the basis of talent or popularity, God chooses on the basis of who he is and what he, in Christ and by the Spirit, has done. On that basis, as we say in GCI, all are included! [1]
Jesus made it clear that he came into the world not to reject or condemn, but to include and to save. In his economy, those who (by worldly standards) seem highly qualified, may end up going into his kingdom last, while the seemingly un-qualified may end up going in first. In his parable of the vineyard workers, Jesus declared that "the last will be first, and the first will be last" (Matthew 20:16). His point was that God invites all into his kingdom and so excludes none. Jesus made a similar point when, speaking of his death, he said, "I, when I am lifted up from the earth, will draw all people to myself" (John 12:32).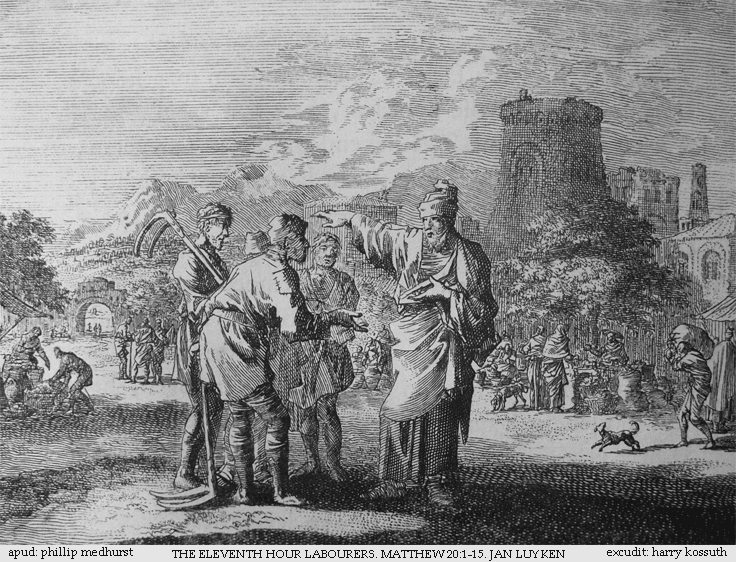 As the "son of man," Jesus (the "Son of God") is the elected (chosen) human. In and through him, and by the Spirit, we all have been chosen to share in all the benefits of God's grace—we all are invited to become participants in Christ's rule and reign. The Day of Pentecost (June 4, this year) celebrates this inclusive calling. It is made possible by Jesus' death, resurrection and ascension, followed by the Spirit's post-ascension ministry to lead all people to repentance and faith, and as followers of Jesus, to live into the reality of who they have been called to be—members of God's household. Pentecost is thus a joy-filled reminder that everyone has this calling—everyone has been selected to be on God's team. On Pentecost Sunday we celebrate that inclusion—the reality that, in Christ (the elected One) and by the Spirit, all are included!
The interesting twist here is that God does not force those he selects to play on his team. Each person must decide whether they will play or remain non-participants, watching from the sidelines. Though God loves all unconditionally, he loves each one of us enough to want us to participate and thus receive all he offers. But God does not force that participation—personal fellowship and communion with God cannot be impersonally coerced or mechanically caused (Hebrews 4:2). Instead, God sends the Spirit to free and enable us to share in all that Christ has accomplished for us, in our place and on our behalf. Though, in love, God permits people to reject his love, forgiveness and grace, he never stops loving them—he never stops calling them to participation.
As the captain of our salvation (Hebrews 2:10 KJV), Jesus continues to reach out to all people—and his training is available to all who say "yes" to his "Yes" to them. What a blessing it is to be on the Lord's team—and what a joy it is to share with him in reaching out to those who, though included, remain on the sidelines.
Happy Pentecost!
Joseph Tkach
PS: For a beautifully-produced meditation with readings from the Pentecost account in Acts 2, see the video from Fuller Studio at https://youtu.be/F5w3upHui48—it would make a great introduction to a Pentecost sermon.
---
[1] Regarding what GCI means by the phrase, "all are included," be sure to read Dr. Gary Deddo's essay "Clarifying our Theological Vision," being published serially in GCI Equipper—click here for the first and second parts, the third will be included in the June issue, published later this week.