An article in the September 11 issue of USA Today made this observation concerning the recent hurricanes that have devastated parts of the United States and several Caribbean nations:
Forecasters said the 2017 Atlantic hurricane season would be above average, though we couldn't have imagined how catastrophic it would be. Hurricane Irma barreled into Florida Sunday and millions of people are without power. Irma earlier chewed through a string of Caribbean islands, causing massive damage there. Before that, Hurricane Harvey plowed into Texas in late August, causing major flooding in Houston, Beaumont and Port Arthur and projected to be the costliest natural disaster in U.S. history. Next up is Hurricane Jose, which weather models suggest could move toward the East Coast, but any direct hit — if it does make landfall — won't happen until next week.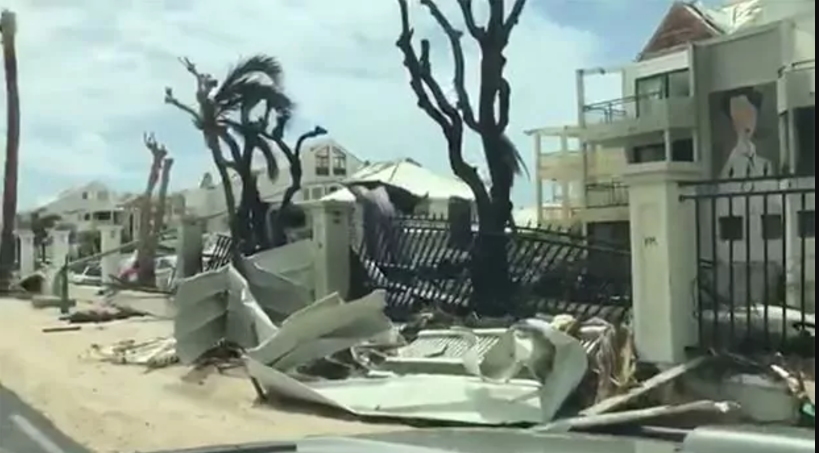 We reported last week on how our members in Texas and Louisiana fared in the aftermath of Harvey. We are still waiting to hear from all our pastors in the areas affected by Irma, but so far it seems that our members fared relatively well. Here are excerpts from the reports we've received so far:
From Charles Fleming (Caribbean Mission Developer)
Irma did extensive damage to a number of islands in the North-Eastern Caribbean. Most of the worst devastation occurred on islands where we do not have members. Cleaning up and re-building on islands like Barbuda and St. Martin will be a long, difficult process. Our prayers go out on behalf of those who suffered. From all the reports I have received, none of our members suffered any serious loss. For that we are extremely thankful.
From Robert McKinney (pastor in the Bahamas)
Thank God for the mercy he showed us here in Nassau. We only received winds of about 25 m.p.h. and sustained only minimal damage. In fact, we were able to have church yesterday. The main Bahamian island hardest hit was Ragged Island which suffered severe damage. Every house and building on the island was impacted. Our 91-year -ld member there, Louise Curling, and her daughter Clarice Wood, had to be evacuated along with several others ahead of the storm. But we are all fine and thanking God for his abundant mercies.
From Charles Taylor (pastor in Miami, FL)
We are doing good—power came back yesterday (Sept. 11). We spent the day clearing some fallen trees that blocked the roads in the community and cleaning up debris. Most of the members who I've been able to contact are doing fine with minimum damage. Some still don't have power or water so continue to pray.
From Marty Davey (pastor in Jacksonville, FL)
We are all fine here in Jacksonville. The worst is past, but it's still windy and some flooding will get worse along the St. John's River as the day goes on. I talked to our pastor in Naples and he and his wife came through fine, although they have been without power since Saturday.
---
GCI Disaster Relief Fund
The GCI Disaster Relief Fund provides members in disaster areas with emergency needs such as food, water, medicine, clothing, temporary housing, home and/or church hall repairs, temporary local pastoral salary expenses and other emergency needs. Monies received into the Fund that are not immediately needed will remain in the Fund to be allocated in future disasters. In previous years, money from the Fund was used to help members recover from Hurricane Katrina in New Orleans, storms and flooding in Bangladesh, an earthquake and tsunami in the Solomon Islands, typhoons in the Philippines and an earthquake in Haiti.
If your congregation would like to donate to the Fund, your treasurer can set up a one-time or monthly donation through the GCI-Online system (http://online.gci.org) by logging in and clicking on Donate under the Manage tab.
If your congregation prefers to send a check, make it out to Grace Communion International, indicating on the memo line that the donation is for the GCI Disaster Relief Fund. The donation should be sent to:
GCI Disaster Relief Fund
Grace Communion International
P.O Box 5005
Glendora, California 91740