We were saddened to learn of the recent death of Donna Bechthold, wife of GCI elder and former pastor Glenn Bechthold. Here is an announcement from GCI Pastor Mark Stapleton.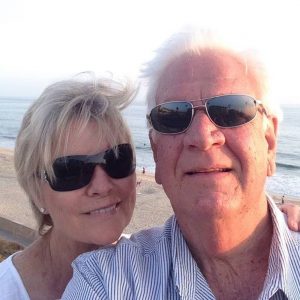 Donna died on October 1 at age 67. She had been battling leukemia since 2009. In 2011, she had a bout with bacterial meningitis, resulting in a coma from which she miraculously recovered. She battled the leukemia bravely, and was holding her own when, just after Christmas 2015, an MRI revealed numerous brain tumors. After multiple rounds of radiation, Donna's tumors where at bay. However, she returned to the hospital recently with complications and it was determined that she had a septic infection that ended up being the cause of her death.
Starting in 1976, Donna and Glenn had served the GCI church in the San Diego North County area. Glenn served as the bivocational pastor of North County Christian Fellowship from 1999-2003, while Donna managed their plumbing business and served alongside Glenn in pastoring the congregation. Donna was a strong, courageous and competent woman, full of love and life. She laughed easily, loved people and really knew how to throw a party. She will be deeply missed.
Donna was preceded in death by her father Don Turk and her mother Rosalie Turk. She is survived by her husband, Glenn, two daughters, Brandy Bechthold and Daiquiri Rankin, and her grandchildren Drake and Bailee.
The family knows that many of you have been praying for Donna's healing since her condition was announced in January 2016. They are grateful for those prayers, which brought comfort and intervention on many occasions. Prayer is requested for Glenn and the family during this difficult time. The couple would have celebrated their 47th wedding anniversary on December 5. Instead, the family will hold a Celebration of Life on December 3. It will be open to everyone.
Cards may be sent to:
Glenn Bechthold
2420 La Costa Avenue
Carlsbad, CA 92009-7301