We were saddened to learn of the recent death of Jane Parsons, wife of Sonny Parsons, who for many years pastored the GCI congregation in Big Sandy, TX (click here for a profile of the couple published in 2014 and here for a story about Jane published earlier this year). Here is an announcement concerning Jane's death from Jerome Ellard, who now pastors the Big Sandy church: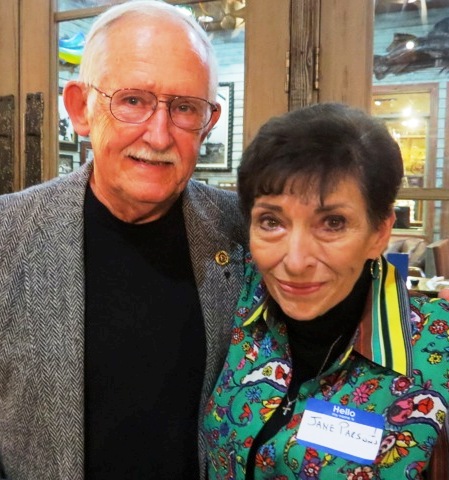 Jane Parsons, wife of retired GCI pastor Sonny Parsons, died on Monday afternoon, December 11, 2017, after a lengthy decline in health. Sonny and Jane were lovebirds, married for 53 years.
A service celebrating Jane's life will be held on Thursday, December 14, at First Christian Church in Big Sandy, followed by a meal at New Beginnings Christian Fellowship, the GCI congregation in Big Sandy.
Cards may be sent to:
Sonny Parsons
110 W. Groves St.
Big Sandy, TX 75755