Here from The Big Sandy-Hawkins Journal newspaper is an article that tells about Jane Parsons, wife of retired GCI Pastor Sonny Parsons. Sonny and Jane live in Big Sandy, Texas where Sonny pastored GCI's congregation for many years.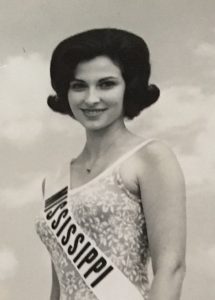 Jane was Miss Mississippi and a finalist for Miss USA in 1963. In Long Beach, CA, she competed with contestants from all 50 states and the nations of the world for the title of Miss International Beauty. Johnny Carson, host of "The Tonight Show," selected Jane as the Mississippi representative from young ladies from all over the state. In 1962, Jane was selected as Miss Tammy Teenager from 48 contestants from Mississippi and represented the state in New Orleans for the premier showing of one of the top movies that year, "Tammy Tell Me True." There she met with the stars. Tammy was played by teen heart throb Sandra Dee and her costar was John Gavin, who eventually became the U.S. Ambassador to Mexico. In 1964, she would have been named Miss Mississippi in the Miss Universe contest, but when the judges found out she was engaged, she was named first alternate.
Jane was a licensed midwife in Mississippi for several years during the 60's and 70's. She assisted in more than 40 home birth deliveries. She was active in leadership with high school girls and served as President of the Future Nurses program. Jane has always enjoyed serving and helping people. While in Big Sandy she was in charge of the "Meals on Wheels" program for a couple of years.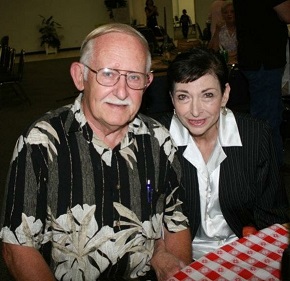 Jane has been married to her high school sweetheart, Sonny Parsons, for 52 years (they dated for five years before marrying). They had two children Todd and Amy. In their wedding, Jane had a song sung from the book of Ruth that says "…wherever thou goest, I will go." That day, she didn't realize just how far that promise would take her. Jane loves to travel and has visited from Oslo to Berlin, Paris to London, Ireland to New Zealand, Rome to Australia, Alaska to Jordon, Scotland to Spain, and many more countries as Sonny had speaking assignments at various conferences, often traveling for weeks at a time on trains and ships. Once, while crossing on a ferry between the north and south islands of New Zealand, they were caught in a storm with waves 30 feet high and winds over 80 mph. The trip usually took two hours, but this one lasted sixteen hours because of the storm that nearly overturned their ship. After arriving on the north shore, Jane was interviewed by newscasters. While driving from there to Auckland, NZ and listening to the car radio, the station interrupted the broadcast and said "We now have an interview with a survivor of the ship the Aratika. She is Jane Parsons from Big Sandy, Texas." We broke out laughing.
While in Amman, Jordan at a conference where Sonny was speaking, Jane and Sonny were invited to a reception to meet with Queen Noor of Jordan, the wife of King Hussein. There they had the opportunity to speak with the queen, who was a U.S. citizen.
Jane was presented a "PHT" degree from Mississippi State University in 1965 by the University Vice President of Academic Affairs. "PHT" stands for "Putting Hubby Through." She did this while working while Sonny was completing one of his five academic degrees.