Here are reports on recent elder ordinations conducted in Canada and Grenada.
Clay and Gillian Houghton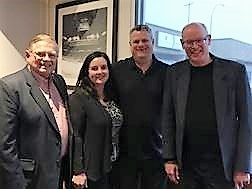 GCI-Canada Western District Superintendent Bill Hall joined with Winnipeg Lead Pastor Alan Redmond and elders Dave Adolfson, Charles Norris, Nestor Guspodarchuk and Maurice Yurkiw in ordaining Clay and Gillian Houghton as elders for the congregation. Clay and Gillian have been active with GCI-Canada's Silver Meadows summer camp, local young adults ministry, small group Bible studies, the congregation's Table of Grace food bank and the recently approved Canadian charity for education in Sierra Leone based in the Winnipeg congregation.
Elisha St. Louis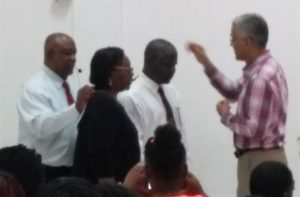 Elisha St. Louis of GCI's congregation on the Caribbean Island of Grenada was recently ordained an elder by Caribbean Mission Developer Charles Fleming and the congregation's lead pastor Emerson McIntyre.
Immediately following the ordination, Elisha was commissioned to serve as the congregation's associate pastor. According to Charles, "Elisha is not only a great help to Emerson, but has the gifting needed to succeed Emerson someday."