Happy New Year! In accordance with the new schedule, a full issue of GCI Update (our new name) is not being published this week (this shortened version is a reminder). To read the last full issue, click here.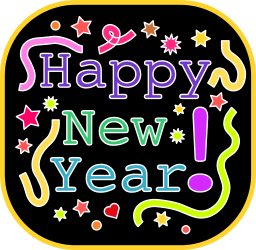 GCI Equipper will now be published on the first Wednesday of each month, and GCI Update will be published on the other Wednesdays (except on U.S. national holidays or the fifth Wednesdays in a month). Are you subscribed to GCI Equipper? If not, you may do so at https://equipper.gci.org/subscribe. Once subscribed, each time Equipper is published, you'll be sent an email with links to the online articles and sermons. Here are links to the January issue:
January issue of GCI Equipper
2018: A year of transitions
From Greg: Celebrating Jesus' headship
Looking forward, in faith, to the transitions coming in 2018, Greg Williams reassures us that Jesus is head of his church, GCI included.
On Leadership: Confidentiality
Rick Shallenberger addresses the vital topic of maintaining confidentiality.
Kid's Korner: Start with a thankful heart
Lance McKinnon encourages us to minister out of a heart of thankfulness.
RCL sermons for February 2018
Here are the Revised Common Lectionary-synced sermons for February:
– Sermon for February 4
– Sermon for February 11
– Sermon for February 18
– Sermon for February 25
In case you missed the sermons for January, here they are:
– Sermon for January 7
– Sermon for January 14
– Sermon for January 21
– Sermon for January 28