Anthony Gachanja (GCI's National Ministry Leader for Kenya and Regional Pastor for five East African countries) reports on a mission tour that he and his wife Jane conducted in the Eastern U.S. following the Denominational Conference in Orlando.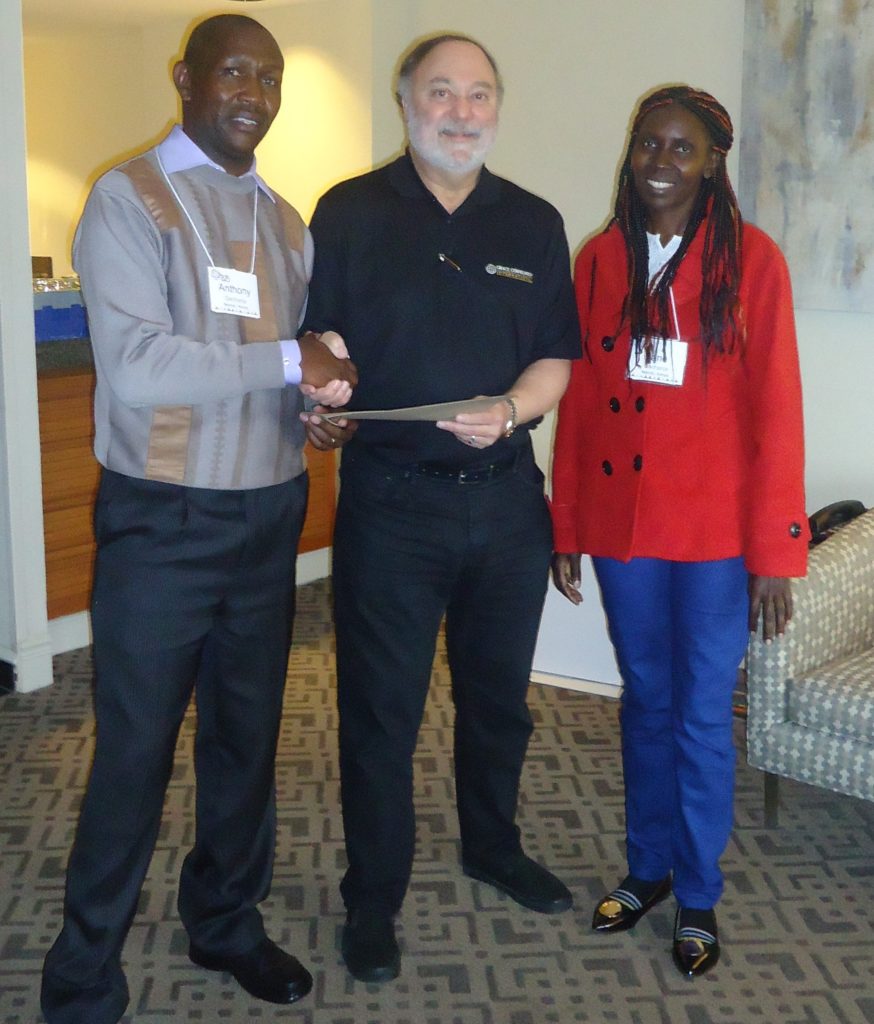 Over a period of two months, Jane and I had the blessing of visiting eight GCI congregations, delivering the message, "Partnering with Jesus." We greatly enjoyed the American hospitality and the trip showed us how our diversity is a rich ingredient in the work God has called us to do. For example, the special music my wife Jane presented wherever we visited was warmly received. God has a special way of ministering to people in and through our diversity.
Wherever we find church members in the world, God has, in his foreknowledge, made provisions for his work—material resources or manpower in some places, financial resources in others. Our presentations, which were well received, explored ways to use these resources to advance the gospel. During a service in New Jersey that included multiple congregations (see picture below), Jane and I were humbled to hear of a lady who had traveled for two hours to be with us.

Other parts of the world outside the West need to be evangelized. The gospel mission field is open all across Africa, and when we shared stories about the mission field in Kenya, it seemed to have a big impact on our listeners. Churches of various denominations in the West are scrambling for a share of preaching the gospel in Africa and GCI has the opportunity to take part in that work.
With many congregations in the West growing smaller and smaller, people can feel like the owner of the church, Jesus Christ, has abandoned them. But, as we know, that is not the case—instead, circumstances challenge us to move out of our comfort zone to proclaim the gospel in the fields that are ripe for harvest, including places like Africa.
---
Note: for a report on some of the work God is doing in and through GCI in Africa, click here and here.