Dear Brothers and Sisters,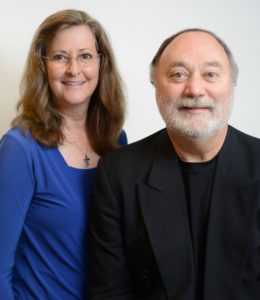 Twelve years ago, we relocated our International Headquarters from Pasadena to Glendora, California. I'm amazed we've been in Glendora that long! Though we have discussed moving out of California for several years, the financial reasons for doing so became even more compelling recently. We are joyful about the upcoming relocation to Charlotte, North Carolina, understanding that our Home Office mission in Glendora is complete. The move to Charlotte, already underway, will be completed late next month. For that reason, the Home Office will be closed from April 8 through 22, and GCI Update will not be published on April 11 and 18.
Not all of our Home Office employees will be relocating to Charlotte. Most who are not moving are retiring, though a few, wanting to stay in Southern California for family reasons, are seeking new employment. I'm among those who will not be moving—as we've announced previously, I'm retiring at the end of this year and Greg Williams will replace me as GCI's President.
I've been richly blessed to work alongside our Home Office employees—some for many years. Please join me in thanking them for their faithful service! Below are short descriptions of the church-related employment of the eight full-time Home Office employees who are not moving to Charlotte (part-time employees Thena Pla, Kenny Ryan and Mike Butterfield are also not moving):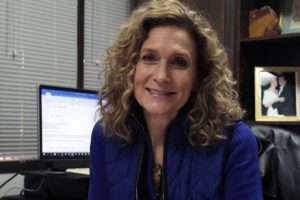 Deborah Paz, my Executive Assistant for 31 years, will be retiring at the end of this year. Dependability, attention to detail, concern for others—all three are apt descriptions of Debbie. She was first hired part-time in May 1984 as Deb Nickel, a student at Ambassador College in Pasadena working in the Telephone Response Department, with a second job in the Ambassador Auditorium. In May 1987, Deb took a full-time job in our Publishing Department as a Production Services Assistant. Deb then transferred in 1988 to Church Administration, where in 1995 she became my Executive Assistant. More than an excellent assistant, Deb is a dear friend to Tammy and me. When our children were young, Deb would often babysit them, and remains their friend to this day. Having said that, I can't resist sharing with you a picture from several years back that shows Deb hard at work babysitting my children: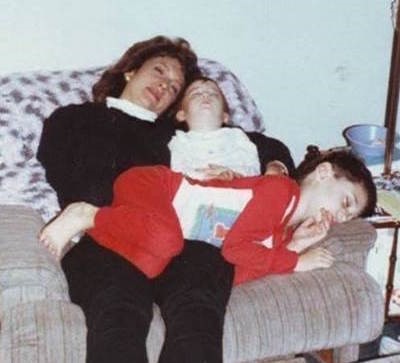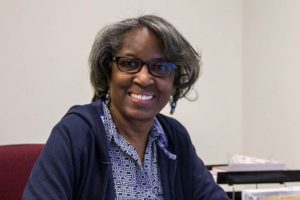 Celestine Olive has been in the church's employ since October 1992 when she was hired as an on-call worker in our pool of clerical staff. She worked as Secretary/Receptionist for our Fleet Department until August 1996, when she became a full-time employee. She then worked in our Plain Truth Magazine Customer Service area, and in the Executive Office as an Administrative Assistant. In December 2005 Cella transferred to be in charge of Cash Accounting in our Accounting Department. Cella also serves in our Eagle Rock congregation where she was ordained an elder in July 2007. Though retiring from GCI employment, Cella will continue serving on the GCI Board of Directors.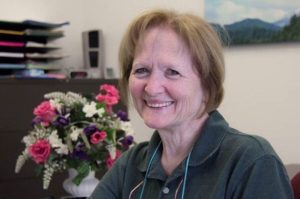 Maureen Warkentin was hired part-time as an Ambassador College student where she worked in the kitchen and on the custodial crew. She also worked in Mail Processing and in June 1974 was hired full-time as a Terminal Operator in the Mail Processing Center. She took a second job in 1990 as an usher in the Ambassador Auditorium. In November 1996 Maureen began full-time work in Human Resources as HR Assistant, then Administrative Assistant, then Human Resources Generalist and Pension Coordinator until 2015 when she became Manager of HR and Pension Coordinator. Even though Maureen is retiring, we know her as a diligent, seemingly indefatigable worker. Tammy and I have been on ocean cruises with Maureen and her husband Dennis where we saw them dance every night till the band quit! Maureen told me they take dancing lessons and still dance every week. Congratulations Maureen on 43 years of full-time employment with the church!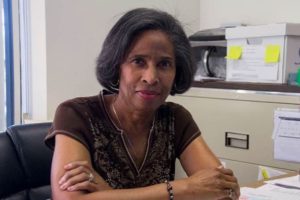 Gwen Schneider was hired in September 1990 as full-time Accounts Payable Clerk in the Accounting Department. In 1994, she took a second job as an usher in the Ambassador Auditorium. In 1995 Gwen was promoted to Assistant to the Accounts Payable Supervisor and then Assistant to the Payroll Manager. In 1997 she was promoted to Payroll Supervisor. In the Home Office, Gwen has the nickname of "plant lady"—her office resembles a greenhouse, distinguishing it as the best-decorated in our building. Gwen will be joining her husband in retirement. Congratulations Gwen on nearly 28 years of full-time employment with the church!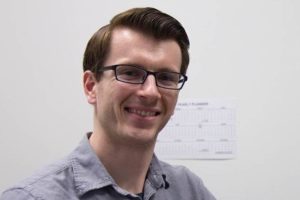 Steven Morrison was hired as an on-call Website Assistant in May 2010. In April 2013 he was hired full-time as a User Support Analyst and promoted to Support Specialist in June 2017. Steven was a tremendous help with running our audio-visual systems at the GCI International Conference in Orlando last summer. He plans to remain in Southern California, using his computer skills wherever God leads him. Last month he and Jillian Caranto (see below) announced their engagement with their wedding scheduled for this summer. We pray blessings upon them both!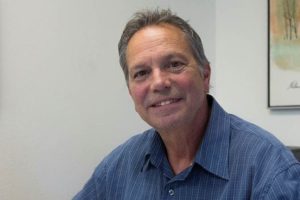 Mitchell Vasseur was hired full-time in June 1987 to serve as a Telecommunications Dispatcher in our Telecom Department. In 1988 he took a second job as a driver in the Ambassador Auditorium's Special Services Department (he has many interesting stories about working in that department!). In 1989 he took on a third job as Dispatcher for PBX Operations. In 1990 Mitch was promoted to Telecommunications Assistant Manager. In 1993 he took on an additional part-time job as stagehand in the Ambassador Auditorium. In 1997, Mitch became Supervisor of Telecom Operations and in 2002 was promoted to Manager of Telecommunications. In 2005 he was transferred to become the Manager of Facilities Administration. Mitch has long been active in worship ministry and plays drums for several praise bands. Mitch will not be relocating to North Carolina, but neither is he retiring. Congratulations Mitch on nearly 31 years of full-time employment with the church!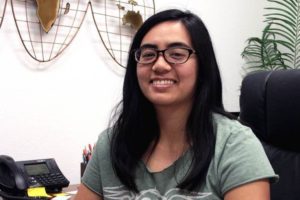 Jillian Caranto was hired part-time in 2014, serving first as an Intern in the GCI congregation in the San Diego, CA, area and then as a Pastoral Resident in GCI congregations in Glendora and Los Angeles, CA. In April 2017, Jillian was hired full-time as the Registrar for Grace Communion Seminary while continuing as a Pastoral Resident. In July 2017 she received her Master's Degree from GCS and helped organize the GCS graduation at the Orlando Conference, along with participating in the ceremony herself! Jillian, who chose not to relocate to North Carolina, is training Georgia McKinnon to replace her as GCS Registrar. Jillian plans to continue serving as a Pastoral Resident and wherever else God sees fit. We extend early congratulations to her and Steven Morrison who, as noted above, will be married this summer.
I'm grateful for these wonderful employees, and all the others who have served our church family so faithfully out of the Glendora Home Office. Please join me in praying for them all, especially those seeking new employment. Though our mission as an international denominational headquarters out of Glendora is now complete, there is much work to be done. In future letters here in GCI Update and also in GCI Equipper, Greg Williams will fill us in on his vision for that mission and introduce the employees who will be working out of our new Home Office in Charlotte.
Love and blessings to you all!
Joseph Tkach
PS: Though our Home Office is leaving Glendora, we will continue to have a wonderful, loving congregation in that community. Its Lead Pastor is Bermie Dizon and Michael Morrison is an Associate Pastor, while also serving as Dean of Faculty at Grace Communion Seminary.