We were saddened to learn of the recent death of longtime GCI pastor, Ken Swisher.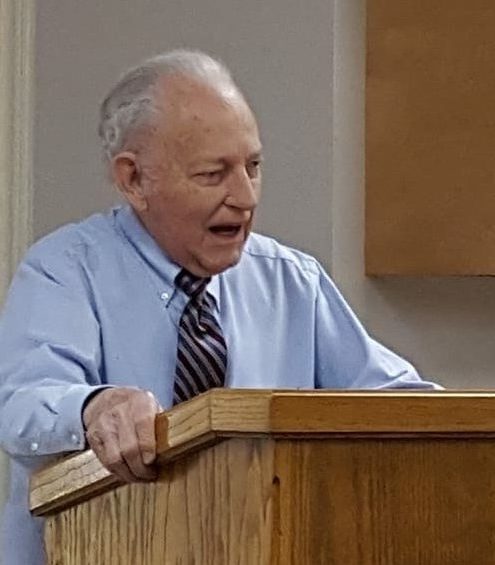 Several days before his death at age 89, Ken addressed members and guests at a party celebrating the 65th anniversary of GCI's Big Sandy, TX, congregation (Ken had served as the congregation's sixth pastor many years ago and, in retirement, had served the congregation as an elder for the last several years). In his remarks, Ken mentioned that he was ready to go and be with his Lord and Savior. He died at home on July 19. His funeral was held on July 22 with retired GCI Pastor Kelly Barfield officiating.
Born in 1928 in Tuscola, IL, Ken served honorably in the U.S. Army during the Korean War. He then served WCG/GCI as a pastor for over 40 years, caring for congregations in Texas and other locations across the country. Ken loved riding motorcycles, target shooting, studying theology, donating his handyman and tinkering talents to those in need, and spending time with his family.
Ken was preceded in death by his wife Beverly Jean Battles Swisher. He is survived by two sons (Kenneth Swisher and Timothy Swisher), four daughters (Regina Montgomery, Loretta Hearn, Ruth Klock and Kathryn Vine); 14 grandchildren, and eleven great-grandchildren.
Cards to the Swisher family may be sent to:
Kenneth & Janalee Swisher
12131 CR 1206
Tyler, Texas 75703