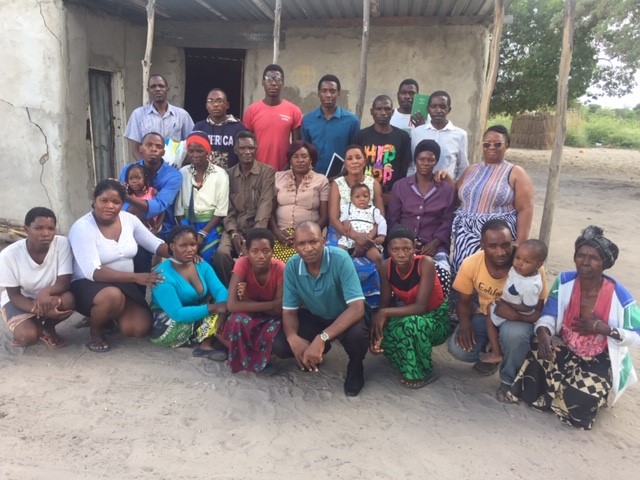 Dear Fellow Servants of Christ
Praise be to the Father, who by the power of his Spirit has blessed us with a gift of life to see the dawn of 2019! Time is a gift of grace. It allows us to start again, to try again, and to yearn for tomorrow. The start of each day, each week, each month or each year must always remind us of God's grace. We can rejoice in the new opportunities that a new year presents, and the hope it engenders.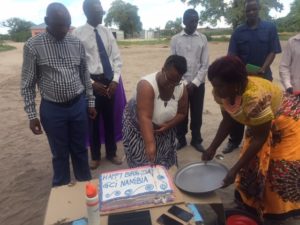 Margaret and I saw the dawn of 2019 under the Namibian skies of the Caprivi strip. We joined Pastor Lascan Sikosi, the National Ministry Leader of Namibia, and the Namibian pastors for a three-day conference. The first day, we had a church service with the local church members. It was followed by anniversary celebrations of GCI Namibia, complete with a birthday cake, which we all shared, followed by Communion. The rest of the conference consisted of pastoral and leadership training.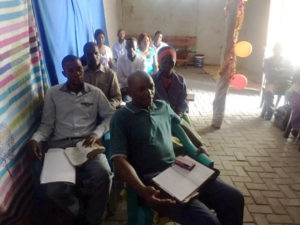 Thank you for the prayers for safe travels. After almost two days of driving, I experienced a bout of motion sickness on arrival in Namibia, and had to see a doctor. Fortunately, the problem cleared quickly, and I was ready for the meetings the next day. We had great weather with rain, which started the day we arrived. Please pray for the members in Namibia. Unemployment is a huge problem. Many rely on subsistence farming in the villages.
Congratulations to those who have passed their exams last year. May your 2019 plans come together. I want to also congratulate Lorna Laister, our National Children's Ministry Coordinator, who has completed her Bachelor of Theology degree with UNISA. In the future, all GCI pastors will be expected to have minimum academic qualifications. This is a huge achievement by Lorna. Congratulations from all of us!
Shalom,
Takalani Musekwa