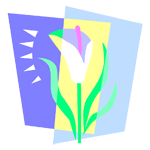 The Women of Edgehill Community Church in Cleveland Heights, Ohio would like to invite you to their 16th Annual LiLY (Living Life for You) Conference "Joy Intact," held April 26th-28th, 2019 at the Embassy Suites in Beachwood, Ohio.
This is a weekend filled with wonderful worship, inspired speakers, lots of laughs and simply enjoying the presence of the Lord. The conference is attended by a diverse group of women and teens (Bonfire Sessions for ages 13-17) from every stage on their journey. We come from different churches and denominations. We are about meeting at the feet of Jesus and making him known.
We keep the registration prices low ($70 Early bird special), meals are included and you can fill your suite with up to six women to cut the cost of the hotel. This is a great opportunity for you, your family or group of friends to come together and share a weekend in Christ with no judgment or expectations.
Follow the link for more information. http://www.edgehillcc.org/lily
Tamar Gray, Assistant Pastor
lgraybass@roadrunner.com
Edgehill Community Church
Cleveland, Heights Ohio