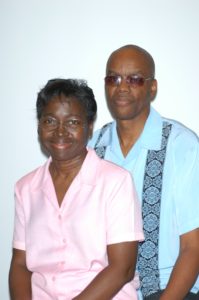 Allan Wallace Barr was born May 21, 1944, in Dayton, Ohio to Wallace and Josie Barr. Al became a member of the Worldwide Church of God (WCG) in 1963. He began his ministerial education at Ambassador College, Pasadena, California, graduating in 1970. Al met his future bride Edna Munson in 1965 in Big Sandy, TX. They were married in 1968. From this union five children were born; Joanna Elizabeth, Susanna Marie, Jonathan Allan, Leeanna Rosa, and Pamela Julianna.
Al's first ministerial assignment was as Assistant Pastor of the St. Louis, Missouri congregation of WCG 1970-1976. The first church he served as Pastor was in Chicago, Illinois, from 1977-1984, moving then to Miami, Florida, serving as Pastor from 1984-1993. From 1993-1997 he served as pastor of the Atlanta, Georgia congregation. In 1997 Al was promoted to Regional Pastor, serving until 2006. In 2006 Al and Edna moved to New York City, where he served as Pastor to two churches in New York. He retired from pastoral ministry in 2011, when his health began to decline. He and Edna returned to Atlanta after he retired. Al returned to employment with Douglas County Public Schools as a substitute teacher in 2017 and worked with children at South Fulton Christian Center.
Al loved Jesus; he loved ministry, and he was especially passionate about youth ministry. He was an active member of the Atlanta church, serving in both the children's and youth ministries. He was a man of deep faith, courage, strength, and determination; always willing to serve when called upon. His smile was never brighter than while watching his wife and daughters singing and praising God.
Al was preceded in death by his parents, one brother and one of his beloved daughters, Susanna Marie Barr. He leaves to cherish his memory his loving and devoted wife of 50 years, Mrs. Edna Barr, along with three daughters and one son, four grandchildren, a host of nieces, nephews, relatives, and friends and a GCI church family who loved him and will miss him dearly.
Pastor Allan Wallace Barr was a mentor to a number of current GCI pastors. His legacy of faithful service for the kingdom will have an eternal impact.
A private memorial service was held for Pastor Al Barr on Monday, March 25, 2019. Details regarding a celebration of life service will be made available after the plans are finalized.
Cards may be sent to:
Mrs. Edna Barr
782 Britt Road SW
Mableton, GA 30126