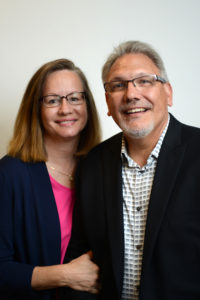 Dear Church,
By now you have likely viewed my video update inviting you to come together in the keeping of the annual cycle of worship that we call "GCI Worship Calendar." Our denominational calendar is designed to guide and direct our worship out of the seasonal flow of celebrating the life and salvific work of Jesus. We are not simply borrowing or importing another calendar. We are endeavoring to design a calendar that our church family around the world can embrace.
The initial diagram of the annual calendar that we sent out rightly displays Jesus in the center. I especially like the outer ring that shows the progression of our Lord's coming, life, ministry, death, resurrection, ascension, and the continual building of his church. Is there anything greater, that we can rally around and make the focus of our praise and worship? A Christ-centered church is "Healthy Church."
I just completed an outstanding week of meeting and planning with the GCI Superintendents. They are all enthusiastic and supportive of having a GCI Worship Calendar. However, through their wisdom and experience, they have convinced me that some of the wording of our initial design deserves reconsideration. So, we will take the necessary time to provide a revision that will allow us to move forward together.
Keep in mind, the calendar is a framework that guides us through the seasons of the life and work of Jesus. Living out of this calendar and ordering our worship must be done nation by nation, and literally congregation by congregation. There is more education to come and much more practice as we seek to make Jesus the center of our center. This is a long journey in the right direction, and I solicit your prayers as we attempt to craft a calendar that rightly represents who we are.
Please know that our desire for a GCI Worship Calendar is not a step into legalism or ancient rituals of the historical church. Pure and simple, this is a step toward Jesus, the true object of our worship. I am convicted that our GCI Worship Calendar can be unifying and life-giving to our global church, and I especially believe it will be a blessing to our children and grandchildren.
To the Glory of Jesus,
Greg Williams