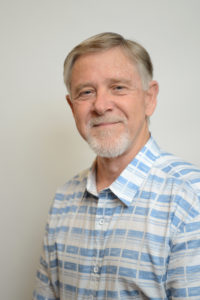 On Saturday, October 26th, during our Celebration in Ocean City, Maryland, surrounded by pastors and members from the Eastern part of the nation, Regional Director Randy Bloom announced his upcoming retirement. Randy has decided to step down as Regional Director on May 1, 2020. It is with some sadness and yet excitement for Randy and the next phase of his life, that I share this news with you all.
Randy and his amazing wife Deb, have been a blessing to GCI for the past 44 years. Randy was hired as a Ministerial Trainee in 1975 and has pastored four congregations since. He has also served as a District Superintendent, Regional Pastor and currently as Regional Director. Randy was the brave soul who pioneered our Church Multiplication Ministry (CMM) and our Church Planting Ministry, for which we are eternally grateful. Thankfully, Randy is not finished serving our denomination nor the Body of Christ. Randy has been nominated and accepted a position on the GCI Board of Directors. He will also continue to be an instructor for Grace Communion Seminary. Let me give a shout out for his Church Planting Class which is outstanding, one of the best I've taken.
Also at the Celebration in Ocean City, after much prayer and discussions, it was also announced that Jeff Broadnax will replace Randy as the Regional Director for the Eastern Region. Jeff is currently serving as Randy's Associate Regional Director and is spending time getting to know the pastors and members within the region.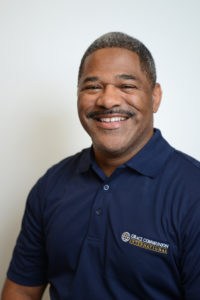 On May 1, 2020, Jeff will step in as the Regional Director. Jeff joins our team with many years of experience. He was ordained as an elder in 1989 and has served in pastoral positions in nine different congregations across five states from the west to east coast. He has worked with teens and young adults across the nation as well as our Generations Ministry Coordinator (GenMin). He also teaches the Trinitarian Youth Ministry class for Grace Communion Seminary. Along with Jeff, we are blessed to gain the wisdom and insight of his lovely wife Karen.
We are thankful God continues to provide qualified individuals who love God, this denomination and all her members. I pray you all have a blessed week.
Michael D. Rasmussen
Superintendent, North America & Caribbean
Regional Director, Central US