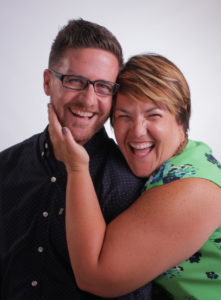 This month was a milestone for GC Surrey Hills in Oklahoma and for the Brannen family. Just before Christmas, Joe and Megan, along with their three children, Geni, Grayson and Lily, packed up all their earthly belongings and prepared for their long journey west to their new home and ministry in Surrey Hills as the Lead Pastor of Grace Communion Surrey Hills congregation.
22 years ago, almost to the month, my wife Juli and I arrived in Surrey Hills from the Home Office in Pasadena, CA. We are very excited about having Joe serve as our new lead Pastor and for Megan to serve as our new Worship Director. We have been through thick and thin together for more than twenty years, cutting our teeth on Crosswalk Regional Camp, local congregation and the region.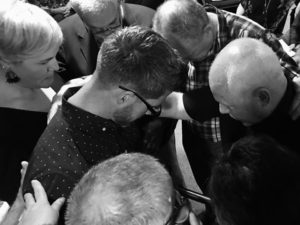 Joe and Megan both served as leaders in the Oklahoma City congregation for more than a dozen years and then four-plus years in the Dallas (Central) congregation as an Associate Pastor, Youth Pastor and Worship Leader. Most recently, both Joe and Megan served at the Home Office in Charlotte. Joe has been the Digital Content Developer on the GCI Media Team, led by Michelle Fleming. Joe also filmed and edited Speaking of Life videos, various special video projects, and served as co-host, along with Michelle Fleming, on our GC Podcasts. We deeply appreciate Joe's creative insight and passion for our denomination and Jesus Christ. He and Megan will be an incredible blessing to the Central Region and the Surrey Hills congregation, and we eagerly celebrate their return.
I love you all and hope you have a blessed year!
Michael D. Rasmussen
Superintendent, North America & Caribbean
Regional Director, Central US