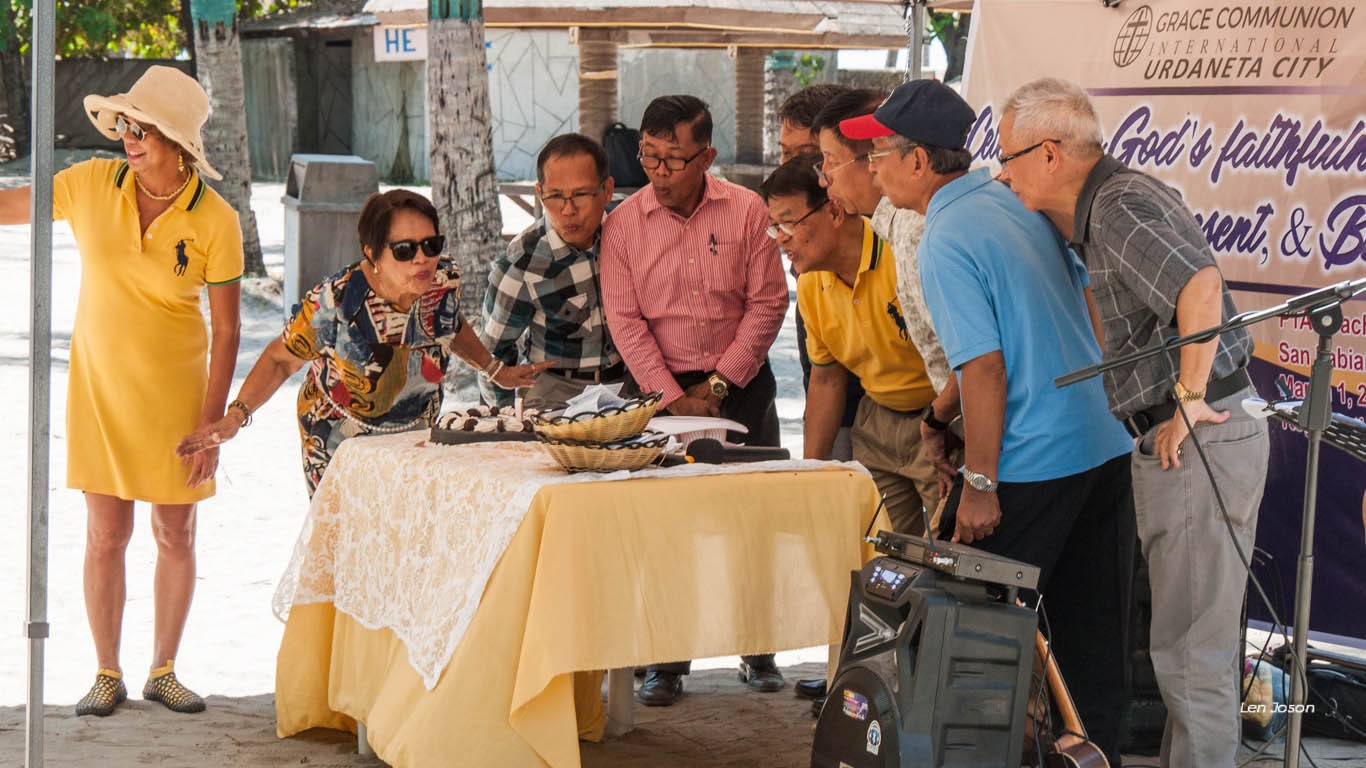 The following article was originally published on the GCI Philippines website. Click here to view the original article.
Like gold, Grace Communion Urdaneta has proven its malleability as it withstood challenges and embraced victories leading to the celebration of its 50th founding anniversary March 1, 2020. True to its theme "Celebrating God's faithfulness: Past, Present, and Beyond", our congregation in Urdaneta (Philippines) gave all the glory not on its ability to adapt nor its resilience but on God's faithfulness to the church.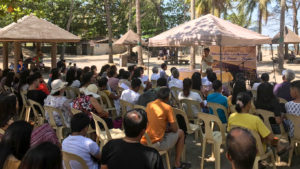 The 142 participants coming from seven congregations all over Luzon: Manila, Cabanatuan, Binmaley-Mangaldan-Lingayen, San Carlos, Curva, Santo Rosario, and Baguio, together with the host church enjoyed the bright sunshine, scenery and sun-warmed sand as they joyously commemorated the founding at PTA Beach Resort, San Fabian, Pangasinan.
The festivity started with praising the Lord through hymn singing followed by a short devotional from one of the District Directors of Northern Luzon, Pastor Adonis Caguioa, emphasizing that the Father rescued us from the domain of darkness and transferring us into the kingdom through the Son with whom we have redemption. He emphasized the continued faithfulness of the Lord in the church's spiritual journey.
The National Director and Asia Superintendent, Dr. Eugene Guzon, delivered the message focusing on the faithfulness of our Lord who is at work in our lives and the church from the very beginning up until now as we continue to participate in his work. A short message of gratefulness was given by Grace Communion Urdaneta Senior Pastor, Dr. Napoleon Meimban, which then led to the commemoration of the Lord's Supper.
To encourage the church and to attest to God's faithfulness, Abraham Ortiguero, son of the late pastor Pedro Ortiguero, gave a testimony on how the church started and his journey through the transition. Antonio Beatriz, a pioneering member of GC Urdaneta and now a member of GC Pampanga, also shared his experiences when he was still with the congregation, with some anecdotes making the members laugh.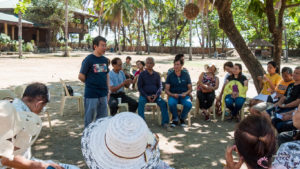 Catching-up, fellowship, and numerous chuckles accentuated lunchtime as everyone shared a sumptuous buffet. A brief meeting of the pastoral teams of the different congregations present came about after lunch to keep everyone updated on the direction of the church. Dr. Eugene Guzon facilitated the meeting.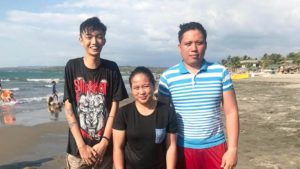 Before diving into the nearby beach to enjoy the waves, the participants took part in a group photo to memorialize the event. And to cap the glorious occasion, three were baptized: Richelle Condrillon and Chantal S. Bolisay of Grace Communion Cabanatuan, and Brian Torio of Grace Communion Binmaley.
It was a golden moment for everyone witnessing the celebration knowing it is the Lord's faithfulness that made the church reach 50 years and will make the church reach beyond.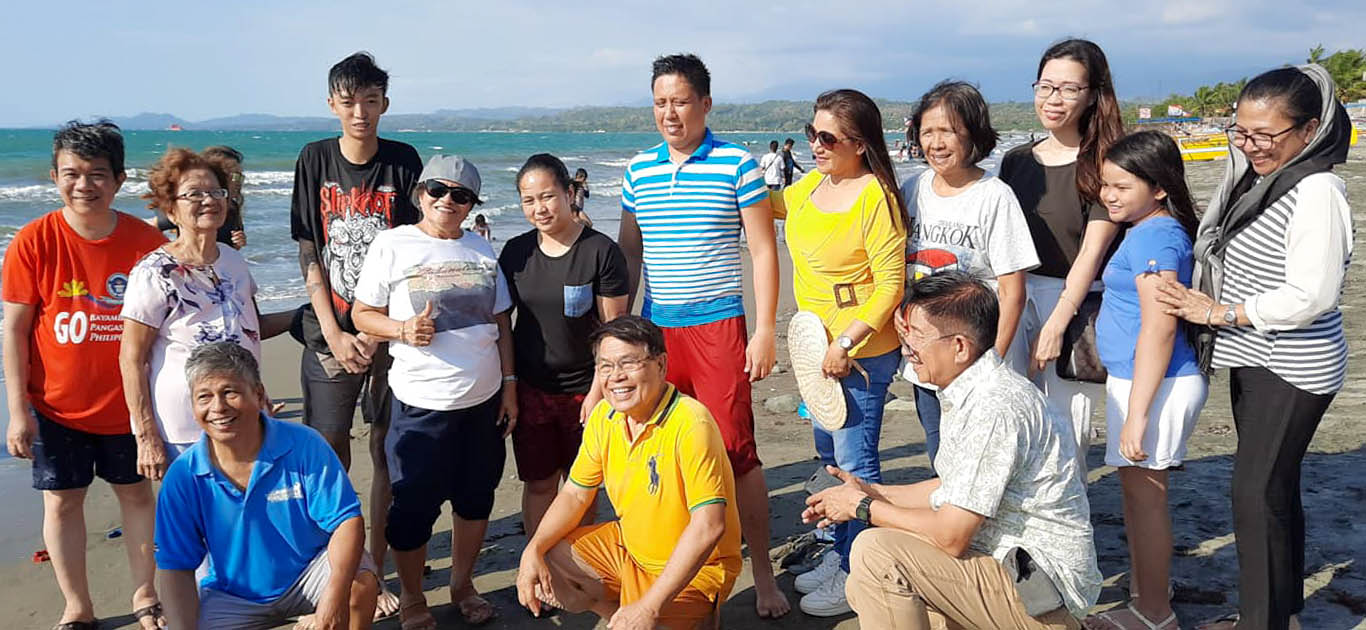 By Rachelle Flores Garcia