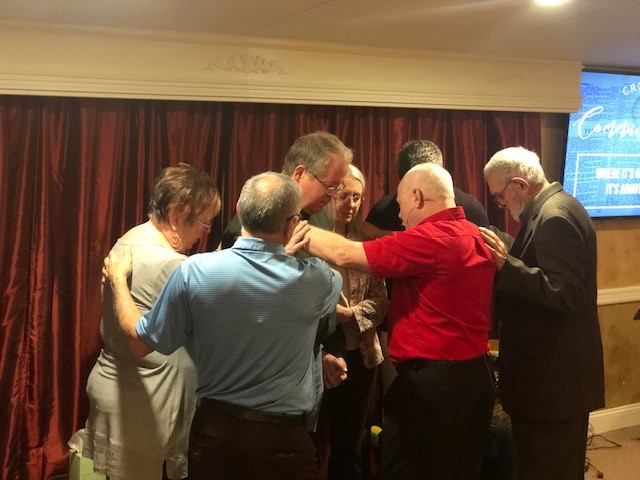 On Sunday, February 9, we had the privilege of ordaining Dr. Kerry Magruder during our worship service at GC Surrey Hills, Oklahoma.
Dr. Magruder serves as Chair of the History of Science Collections, Associate Professor of Bibliography and as Associate Professor of the History of Science at Oklahoma University (OU) in Norman, Oklahoma. Kerry joined the faculty at Grace Communion Seminary this semester and is currently teaching our class on Trinitarian Perspectives on Faith and Science.
Kerry and his wife Candace have been a part of our congregation in Oklahoma City the past three years. We are excited to have them as part of our church and seminary families and look forward to gleaning from Kerry's education and experience.
He deeply loves God and is especially gifted at explaining the beauty and depths of Incarnational Trinitarian theology.
Michael D. Rasmussen
Superintendent, North America & Caribbean
Regional Director, Central US