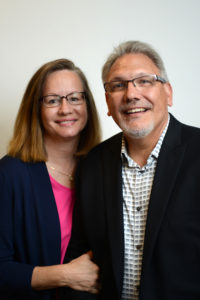 Dear GCI Friends and Family,
Grace Communion International is a wonderful mosaic of churches networked across 66 countries. The purpose of our church is to share the good news of Jesus through building loving meaningful relationships with our neighbors. As we participate with Jesus to make new disciples, we plant churches and identify elders who have pastoral gifts to lead these churches toward healthy expressions captured by the Faith, Hope and Love Avenues of ministry. As these churches grow and thrive, we expect them to become a mother church who gives birth to daughter churches. Some have even started parachurch ministries to serve local needs.
Since 1986, GCI has partnered with Bengali Evangelical Association (BEA) to establish missionary outreach to the Bengali people. Dr. John Biswas founded and led this missionary effort up until his death this past March. As part of his parachurch ministry, John set up the BEA Board of Directors, which has appointed Naomi Biswas to become the new President.
I recently had the pleasure of sitting down with Naomi and listening to her desires to continue the operations of John's ministry—BEA. I was also delighted to share with her the news of how GCI has a vetted young leader who is leading a GCI church plant in the city of Dhaka, under the guidance of Regional Director Danny Zachariah. Allow me to introduce Amiyo Bacher.
Amiyo Bacher attended the International Graduate School of Leadership in the Philippines and participated in our GCI CrossWay congregation under pastor Aron Tolentino while attending school. Amiyo returned to his native country of Bangladesh, where he is now planting a GCI house church under the direction of his Regional Director Danny Zachariah.
Naomi shared a similar story of a young leader that John had hired to take a leadership position in the BEA Ministry Center. Meet John Adhikary.
John Adhikary, who has a work history related with administrative skills and some ministry background, was hired to work in the BEA Ministry Center in Bangladesh. Because Naomi requested that John be introduced and oriented to GCI, Danny Zachariah will seek to establish a relationship with John and hopefully take on a mentoring role. It will be exciting to see how these young emerging leaders will grow and develop and how the Lord will work through them to reach the people of Bangladesh. It excites me to see a younger generation rising up.
Naomi and I agreed that we need indigenous leaders on the ground in Bangladesh to do the day-in and day-out work of ministry. The Lord is faithfully providing.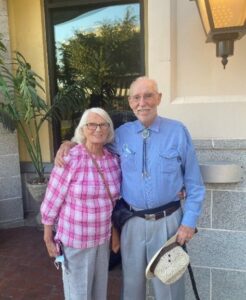 Another development that deserves mention is that Roger Lippross, who served beside John Biswas from the beginning of BEA, stepped down in July. Roger's health is such that he simply must retire from service. We deeply love and appreciate Roger and Anthea, and the BEA family will miss their presence.
We wish Naomi and her Board of Directors well as they regroup and reorganize.
We also solicit your prayers and contributions to the GCI general fund so that we can amply support GCI's work in Asia where it is most needed. Superintendent Eugene Guzon and his team with Regional Directors Mein Kong and Danny Zachariah are continuing to work with young leaders like Amiyo in Bangladesh, Roshan Nepali in Nepal, and some forming relationships with potential leaders in Bhutan and Sri Lanka.
The role of supporting these young leaders in their education and their church planting efforts, which includes continued supervision and guidance from GCI leaders, requires funding. The mission field in Asia is ripe and ready for harvest, and through God's grace and provision we join him in the field!
I end this message with the closing that Roger Lippross always used.
For the Kingdom!
Greg