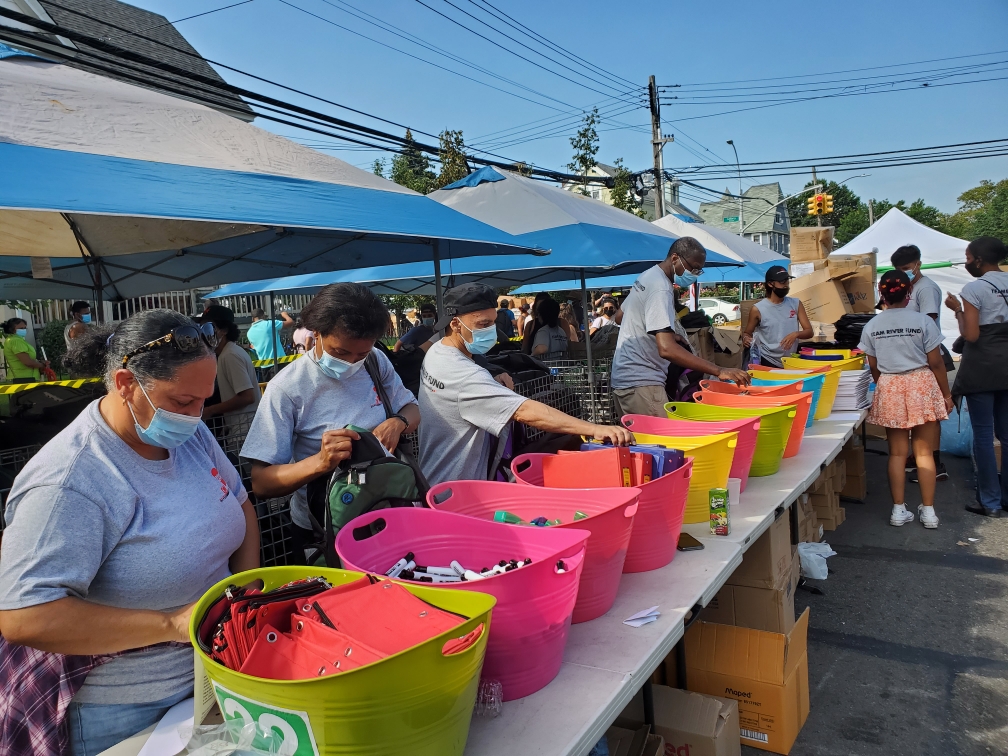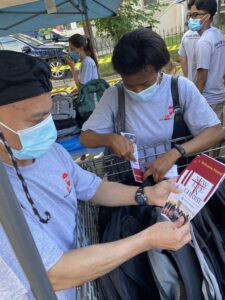 New Life in Christ, the GCI congregation in Queens, New York City, joined with hundreds of volunteers in our Richmond Hill neighborhood in delivering thousands of backpacks to families in need. The River Fund, a neighborhood non-profit focused on combatting poverty and its effects on families, organized the event, and New Life was a sponsor. Our team, led by Florence Emerole, one of our Love Avenue Champions, joined in preparing backpacks for distribution to families in need as identified by the River Fund. As a result of our relationship with the organization, we were allowed to add a message of the hope of Jesus along with our congregational brochure to hundreds of backpacks, adding a real presence of Christ to the event while meeting physical needs. We prayed over many backpacks that our messages would reach the hearts intended by the Holy Spirit.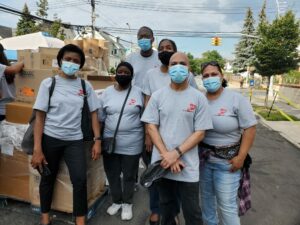 The mission of The River Fund is "to feed and empower those we serve to move beyond the lines of poverty." Their slogan is "Taking Poverty Personally." This matches a stated objective of our congregation's outreach to make a difference in the community in Christ, especially in light of the pandemic, and we have partnered with this organization on a number of projects in the last few years.
New Life will have its own Back to School event on the weekend of September 11-12, utilizing sound principles of inviting and effective follow-up engagement.
John Newsom
Pastor, Queens, New York