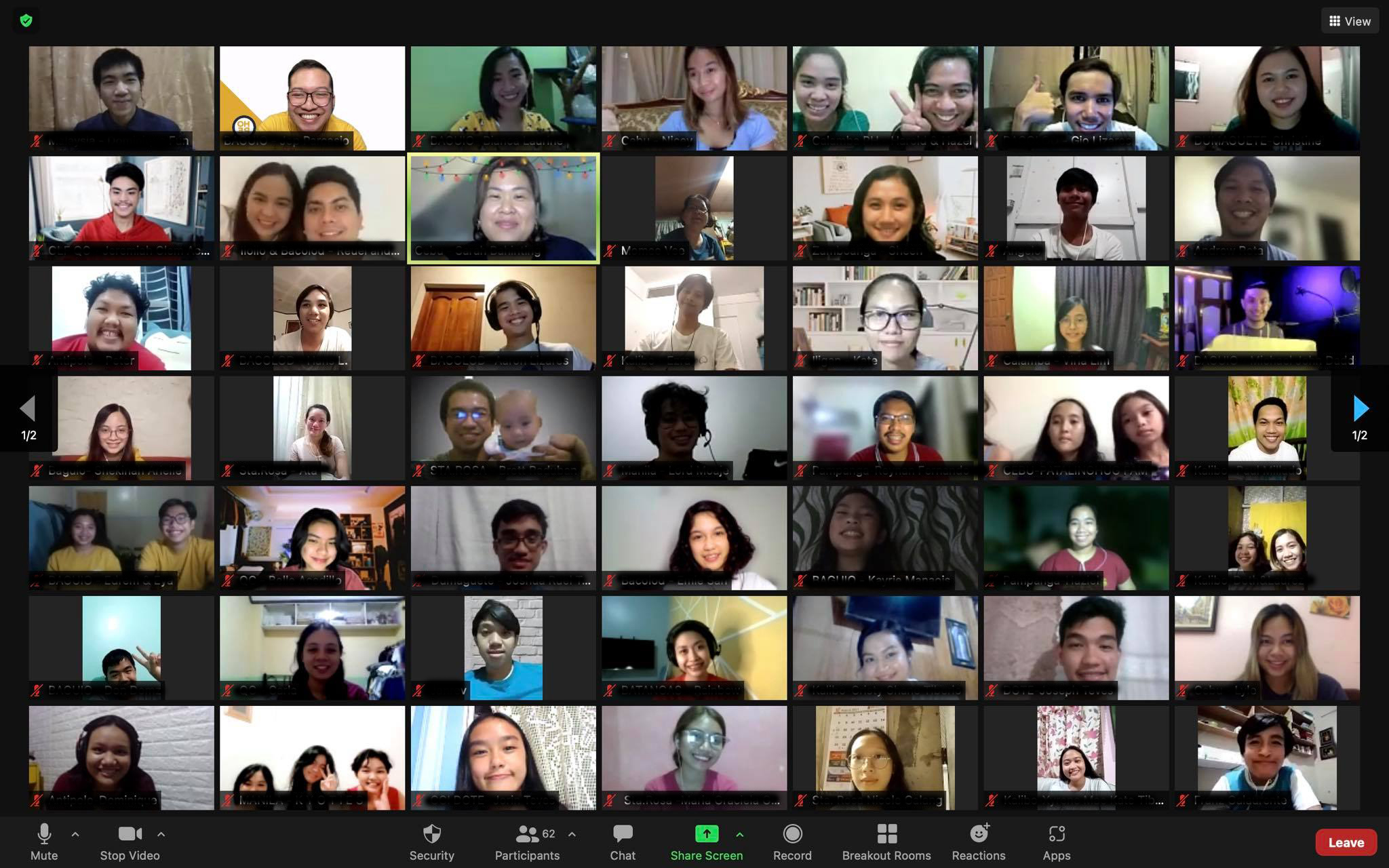 Philippines Youth Converge is a monthly virtual huddle for young people ages 13-21. It is designed as a venue for the youth to fellowship with one another within their local church, and other GCI churches. At the same time, it is also a venue for the youth leaders to engage, reconnect and minister with the youth during breakout sessions.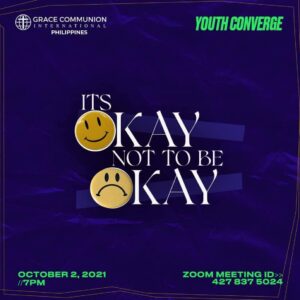 Due to COVID protocols in the Philippines, activities to reach out to the youth have been limited. The leaders planned for two-hour monthly virtual meetings. Starting this past July, the meeting includes a devotional, fun games with prizes, ice breakers, and breakout rooms. Each month has a different theme. Local youth leaders some from neighboring countries like Malaysia are invited to speak.
For months now, youth and young leaders attending the converge came from fourteen local and international churches. The presence of the pastors/pastoral team members are greatly felt as they support their youth by participating during the activities. As the rise of isolation increases during this time of pandemic, we continue to extend our invitation to everyone as we want to encourage young people to fellowship, know more of Jesus and for leaders to participate in the ministry for the youth.
Testimonies:
The youth converge is one way to make our youth active again in church activities. I thank the people who are behind this because I can meet and know our fellow youth outside the local congregation. – Michael John Dadd
Before I was a part of the ministering team in Youth Converge, I was blessed to be a participant there, and it was a time to be refreshed, and more so to connect. In this time of the pandemic one of the greatest enemies is isolation and disconnection, but with youth converge, connection is possible. – Angelo Lizares
Sarah Bahinting
GCI Philippines Emerging Leader