Retired President, Joe Tkach, shared the following note about his mother. We join the Tkach family in their grief and in their hope of resurrection.
---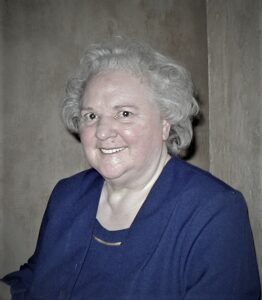 Our mom, Alice Elaine Tkach, was four months shy of turning 93 and lived a full life. She loved God, church, and family. She was the youngest child of Angelo and Lura Apostolou, born near Gary, Indiana in January 1930. She passed peacefully in her sleep on October 2, after praying with my youngest sister Jennifer.
We are comforted with the knowledge that she has now burst into eternity in the full realization of sitting in heavenly places with our Lord and Savior, Jesus Christ. Of course, my family and friends already miss her, but we feel the total joy she now fully realizes in Christ.
She is survived by her three children, Joseph Tkach II (Tamara), Tanya Horchak (Doug), and Jennifer Raica (Ricard) as well as her grandchildren; Joseph III and Lapio Tkach, Stephanie and Evan Green, Christine and Jeremy Sehler, Gregory and Sandy Horchak, Rebecca and Michael Gutierrez, Janelle and Chad Tracy, Joseph and Ebony Butler, Jonathan and Melisa Butler, Jessica and Ryan Sheehan; and great grandchildren: Dorian Sehler, Zoe Sehler, Camilo Guterriez, Halen Tracy, Bodhi Tracy, Oliver Butler and Riley Butler.
Cards may be sent to:
Grace Communion International
3120 Whitehall Park Drive
Charlotte, NC 28273
Attention: Tkach Family