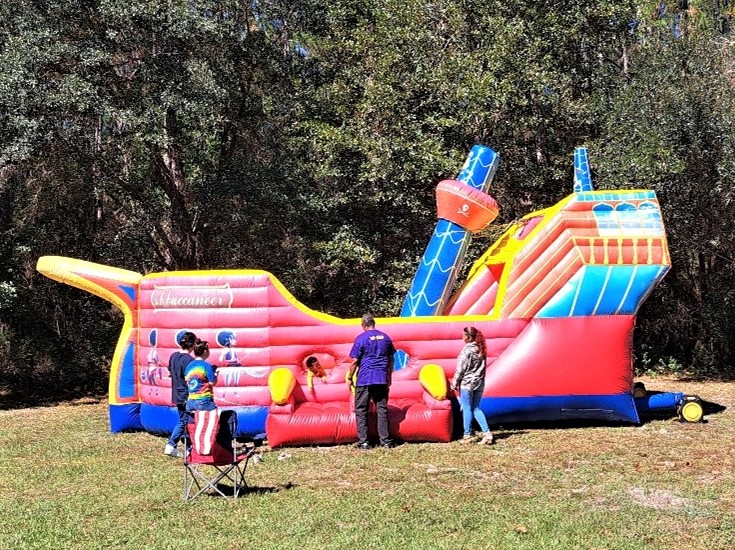 The Jacksonville, FL congregation hosted its annual Neighborhood Fun Day on Saturday, October 15. After holding our Outside the Walls event in 2016, we began this tradition to provide consistent engagement with our neighborhood. We were unable to hold the event during the pandemic, so we're very pleased with this opportunity to do so again.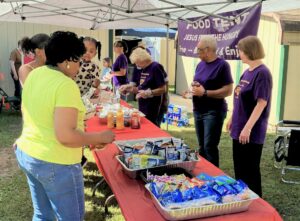 As always, there were a few minor challenges to overcome, like a leak in one of the bounce houses. We had so many guests that we ran out of food during the last hour, even though we had gone back to the store twice already! Overall, it went very well with very nice weather.
We used a new method to invite the community: Every Door Direct Mail (EDDM), a service of the US Postal Service. EDDM allows you to mail flyers in bulk to your focus neighborhood without having to address each piece. [Watch this short video about EDDM.] We mailed 3,158 invitations and spent more than $600, but it was worth it. Engagement requires a dedicated budget!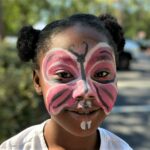 Our neighbors responded with enthusiasm and appreciation, with about 250 guests joining us. Many expressed gratitude that our church provided this for their families. Several attendees even returned for worship services the next Sunday. Our prayer is that the love and fellowship we enjoyed together will be a seed sown that will take root, and the guests will continue on the discipleship pathway!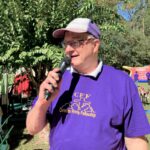 By Marty Davey, Pastor