Ma. Leny Panhilason Santibanez, the wife of district superintendent Terrence Santibanez (Western Visayas, Philippines) and mother to three daughters, Terlene, Lucellie, and Emiellie, died on January 1. Her daughter, Lucellie, serves as the administrative assistant in the Home Office.
We share in their grief and in their hope of resurrection. The following is the obituary shared with Update from her family.
---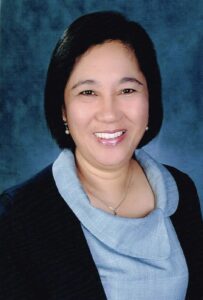 Born on January 30, 1964, Leny grew up in a shanty by a river in Alijis Bacolod City, Philippines with four siblings. Many might wonder how difficult her growing years were, considering the condition of the environment, but she told many stories of how she loved every single bit of her time with nature. She often told us how she would go fishing, swimming, and do the laundry by the river.
Leny's life was not easy nor financially abundant, but she was resourceful and creative. Countless stories have been told of how she was an entrepreneur even from a young age. She would sell oysters, mosquito larvae as fish food, or anything that they could sell to supplement their needs at home. She and her siblings would often walk to school for several kilometers because finances were scarce for them to afford public transportation. They believed in and valued education, so they persisted.
As a child, she went to the capital city of the Philippines, Manila, with her aunt. She had more entrepreneurial adventures such as selling Sampaguita flowers at parks just to be able to buy food. She was so selfless that she would extend help to those in need, even with the very little she had.
Read More