Join us in congratulating Hazel and Dids! We share in the joy of both families.
---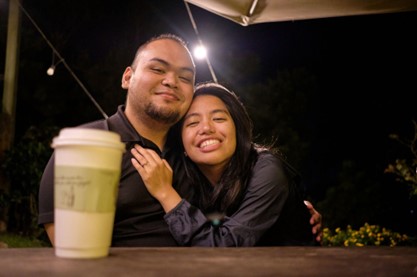 Hazel Tabin (from Pasadena, CA, US) and Dids Raduban (from Sta. Rosa, Laguna, Philippines) are excited to share their engagement that took place in Baguio City, Philippines on January 13, 2023! A wedding date has not been set as they are currently working on Dids' fiancè visa. Join them in praying that the process will go smoothly so they can finally be together permanently after being in a long-distance relationship.
Angie and Saddie Tabin (pastor and associate pastor of Pasedena, CA, US), along with Jina and Ezra Raduban (pastor and elder of Sta. Rosa, Laguna, PH), celebrate this momentous event and are eager to see what God has in store for Hazel and Dids!