All these [gifts] are the work of one and the same Spirit, and he distributes them to each one, just as he determines. Just as a body, though one, has many parts, but all its many parts form one body, so it is with Christ. For we were all baptized by one Spirit so as to form one body—whether Jews or Gentiles, slave or free—and we were all given the one Spirit to drink. 1 Corinthians 12:11-13 (NIV)
The outpouring of the Holy Spirit at Pentecost gave birth to a new living entity, a body whose international members powerfully proclaimed the revolution of Christ's kingdom on earth: diversity does not have to mean division, and unity does not have to be uniformity.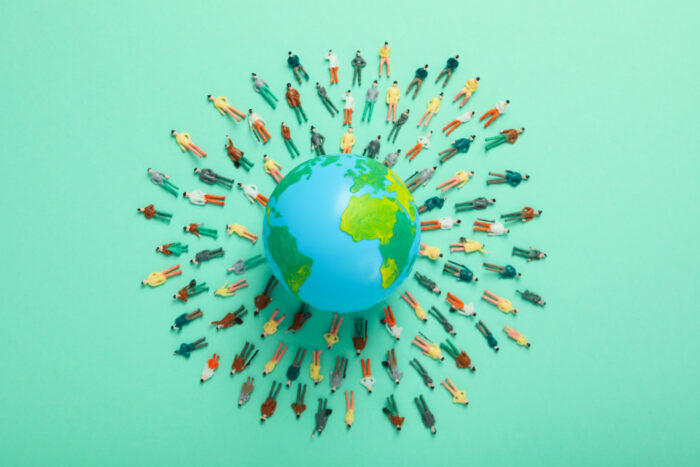 Instead of giving in to the temptation to compare ourselves with other people and let our differences divide us, let us celebrate humanity's rich diversity of cultures and languages.
Instead of thinking we're better than other people or feeling insecure around others with gifts we don't have, let us celebrate the fact that we belong to one another and that we need each other to be the unique part of the body no one else can be.
Christ came to break down social and ethnic barriers so that his followers may be unified and healed in him. In the body of Christ, no one person and their gifts are "better" than another. Every follower of Jesus has an indispensable role to play in the restoration of creation through unity and self-giving love.
Prayer: Abba Father, thank you for the gift of your Holy Spirit. I need your Spirit to transform me into a new person, one who lives and loves more like your Son Jesus. I need your Spirit to discern the spiritual gifts you've given me to build up the body of Christ. I need you, Holy Spirit. Come and fill me anew. Amen.
By Jillian Morrison, Associate Pastor
Glendora, CA, US